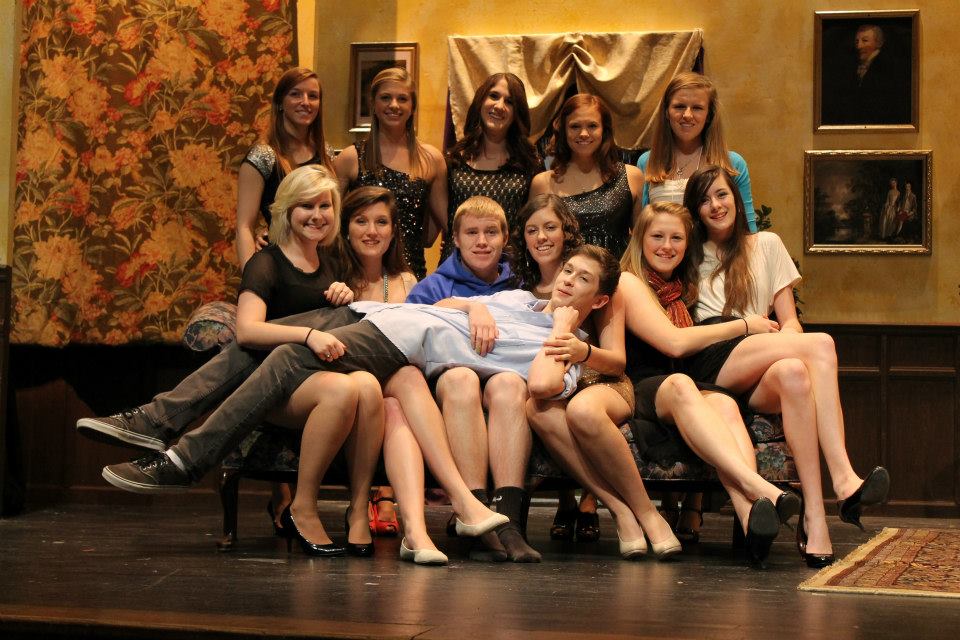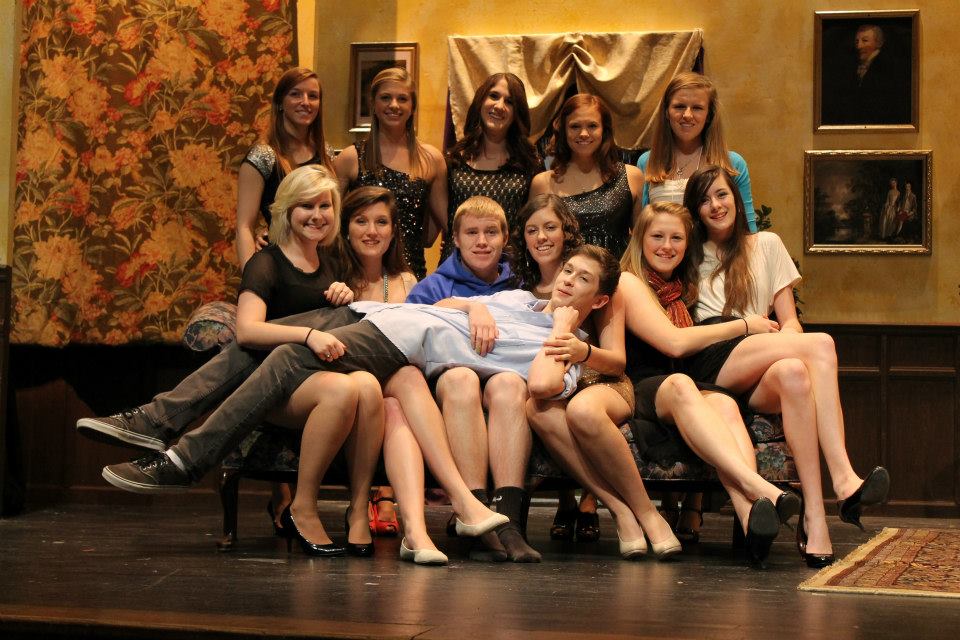 Family.
That one word is the reason why I commit a big chunk of my time after school and on weekends to tech.
Technical theater, a class offered at Leesville for students of all grade and academia levels, has become the niche for football players, bookworms and band kids. The class has three levels: Tech I, Tech II, and Tech Crew.
In the technical theater classes, students learn how each theater crew works and what skills a crew member may need. For example, students learn how to use a drill and a jigsaw for their set competencies in Tech I and are trained on the Genie for lights in Tech II.
Taking the class, however, is not the only way to participate in theater at Leesville.
After-school tech ("tech") is offered for every show Leesville produces, whether it's the fall play or spring musical. There are nine crews at Leesville: makeup, hair, costumes, props, sound, lights, house, paint and set. Each crew is open to anyone who is willing to sign up and participate.
Last year, as a sophomore, I joined my first tech class and crew; I immediately knew that it was exactly where I belonged. Maybe it was the plush couches in the classroom. Or maybe the fact that I could let out my creative side and not be made fun of. Either way, I found myself enjoying every second I spent in class and after-school. Honestly, I couldn't get enough.
I realize now what the attraction was; that I enjoyed feeling needed somewhere. Tech is an environment where everyone's work is appreciated and necessary. I, and many others, thrive in this kind of situation and seem to return for this very reason — to feel appreciated.
Someone was always there to support me if I was feeling sad. Someone was always there to be my friend and give me a hug if I was having a bad day.
As the rest of the year went on, the sense of family I gained in tech became more powerful. It was easy to make new friends and build relationships. Whenever I introduced myself to new people, I introduced myself as a techie. It was my new identity in high school.
In my own tech class, I was forced to work with a student who, at first, I didn't really like; our relationship consisted of yelling at each other from across the scene shop. After having to work on a project with him, I realized we are alike in many ways. Our friendship now has grown exponentially.
Tech class, and theater in general, is about utilizing teamwork. Students learn through each production and each assignment in tech class that teamwork is imperative for making the show go on. The delicate balance between each crew makes it run smoothly; if one aspect was to be taken away, the production would fail.
Nevertheless, the relationships are not just built through forced teamwork and compromise; relationships grow as normal friends do but in a more meaningful way. There's something about tech that makes the relationships much deeper.
When students join tech, the environment is family from the moment they walk in. The family aspect of tech was established way before my time, but it's still prominent. As a family we help each other through Hell Week, but we also help each other navigate through high school.
The best way to describe tech is as the Island of Misfit Toys from Rudolph. The students that seem to grow through tech are the kids who don't necessarily have anywhere else to go. Tech theater is an oddball, eccentric group of students who find joy in producing plays and musicals.
This year find myself immersed in tech to an even higher degree. I'm a part of Tech Crew, which is the honors tech class. Even though Jane Eyre, the fall play, was only my third show, I was the scenic paint designer and co-crew head.
I exuberate with happiness when I tell people of my accomplishments; tech theater gives me something to be proud of because those around me are happy with what I did. Tech and the others involved give me a self-confidence that I have never found before.
In tech, we rely on each other to for support and guidance through the trials and tribulations we meet during high school. Tech isn't just about producing a good show; it's about creating a community for the kids who willingly seek guidance from others in the group. It's a safe haven. It's an identity. Its our little home in the big world of high school.
It's a family.