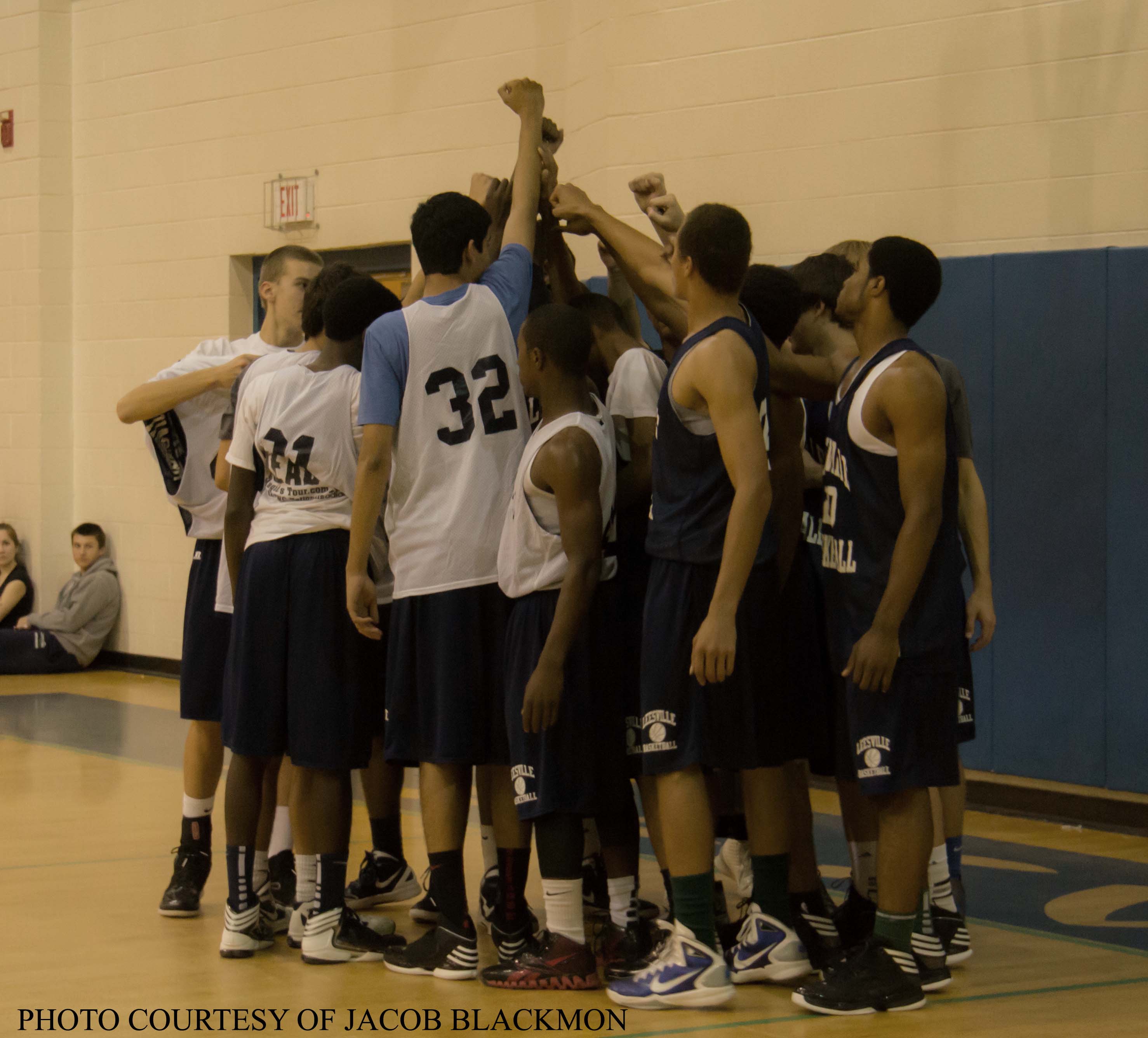 After a rather disappointing season last year, the varsity basketball team is ready to start a new season. They will begin this season under new coach Russ Frazier, who comes in with two championships at his previous school.
"He's bringing that winning mentality to this school," said senior forward Reggie Jones. "Now we have that mentality to win and work hard to get where we want."
However, the best part of the season might be the friendships that they form with each other. In winning or in losing, through mentally challenging away games, and those long, grueling practices, they will be with one another. Using each other for support and guidance they strive to find success in basketball.
The coach and players have their own individual goals coming into the season. The coach and players, throughout the season, will come together for a common goal: to win.  Along the journey, they will create a place of safety to work through the ups and downs of the season.
"We definitely are a family. Sometimes we are around each other more than we're at home," said Jones. "We understand how important it is to bond as a team and as brothers so we can perform at the highest level on the court."
The camaraderie off the court will turn into success on the court. Unselfishness is the key to any winning team, whether it may be an extra pass, or communicating on defense. They started by coming together for a common goal. The goal isn't to win–the goal is to win as a community.
And as importantly, they help each other throughout the school year, navigating the ups and downs of high school.