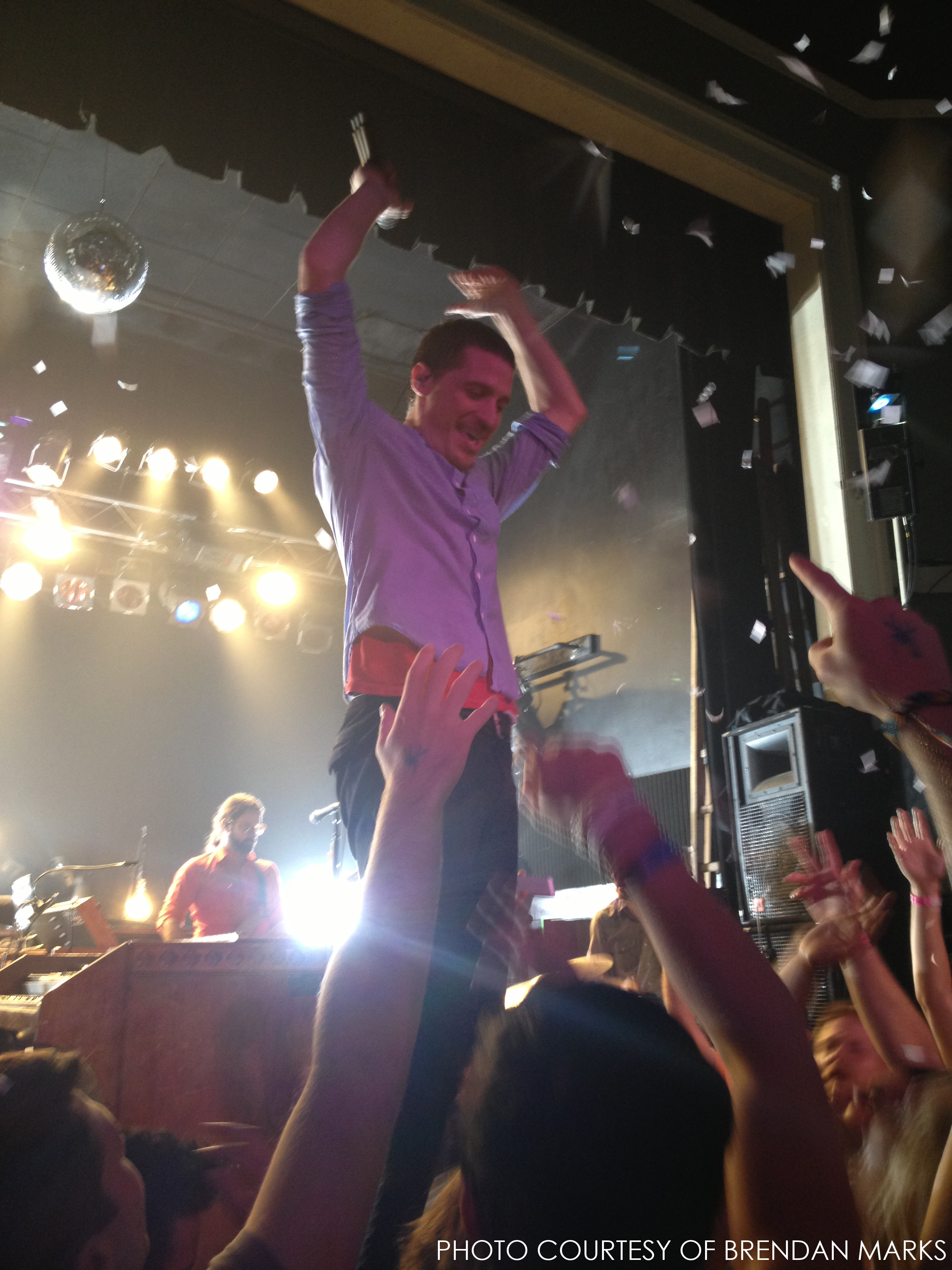 As a high school senior, I'm a little embarrassed to admit I've never been to a concert. Film premieres, album releases, even amusement park openings– I've graced them all with my presence; still, never a concert.
That all changed the night of Tuesday, Oct. 9, as I ventured to the Lincoln Theater to lose my concert newbie. As I drove downtown, my mind wandered, unsure of what exactly to expect. Daydreams of crowd-surfing and stage-diving consumed my car ride and before I knew it, we had arrived.
My three best friends and fellow concert goers– Nick Hahn, Sean Bryant and Seth Fulmer– had tipped me off to the band, MUTEMATH, several months earlier. An indie-rock group, MUTEMATH was well known for their amazing live shows, or so my friends had told me. The bar was set high; 8 o'clock came, and it was time to begin.
Crowded into the first several rows of people inside the Lincoln Theater, my friends and I had a close-up view for the entire show, including the first of two opening acts, Quiet Entertainer. The DJ's record-scratching was far from perfect, but his final song, "Insomniac," was a satisfying mix of musical beats and scratching.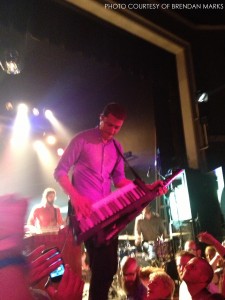 As Quiet Entertainer ceded the stage, however, I found myself oddly disappointed: I had expected better. I became wary that the rest of the concert would be more of the same– dim lighting, low energy levels and awkward standing around. I could not have been more wrong. Up next: Civil Twilight.
To put it bluntly, they blew my mind. The alternative rock group was missing their backup singer, but the crowd, myself included, took no notice. The lead singer's voice was quite possibly the best sound I had ever heard; maybe a slight exaggeration, but his incredible range and near-perfect pitch was truly amazing. I loved their song "Fire Escape," beforehand, but their final song re-energized the entire theater for MUTEMATH . I was ready.
My friends had not led me astray; in fact, they may have caused to temper my expectations too much. Instead of walking onto the stage and just playing, the headline act entered through the back auditorium doors, meaning they played their first song as they walked through the crowd.
Once onstage, the energy in the room spiked and the real show began. Blinding strobe lights accompanied the heavy bass and drums while Paul Meany, lead singer and keyboardist, danced in the center of the stage. Meany's mannerisms and contortions were reminiscent of a young Joe Cocker, a far cry from the norm nowadays.
Over the course of the next two hours, I had my mind blown, calmed and then subsequently blown again. Every time I expected they had pulled their last trick, MUTEMATH turned the thrill factor up a notch. All in all, what began as slapping a few hands in the front row turned into crowd-surfing on an LED mattress, confetti cannons and handstands on the grand piano. Yes, handstands.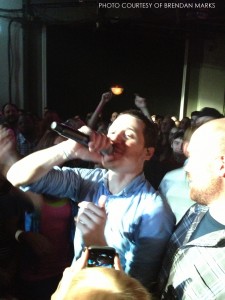 The concert quickly grew out of control as the band blew through their set list, featuring crowd favorites such as "Spotlight," and "Blood Pressure." I knew many of the songs ahead of time, but was surprised at how easy it was to become emotionally invested as a part of the audience. I was jumping up and down, screaming out lyrics, hugging my buddies; it was everything I had imagined.
After a four track encore performance that closed with their biggest hit, "Typical," the night was done. I was dripping with sweat and could not feel my legs, but I had never been so satisfied. The concert had been just like all of my visions with the crisp vocals and wild antics; I even got to touch Meany's hand.
Riding home, my pals and I refused to listen to MUTEMATH at all. To this day, their CD still stays in it's case in my car. The gap between hearing the music and feeling the group live and listening to a mass-produced recording was so much more distant than I expected that I don't hear the tracks the same way anymore.
My friends, for once, had not misguided me, as the concert was better than I could have imagined. MUTEMATH was awesome, both their songs and their stunts, but above anything else, I had done it. I had survived my first show and loved every minute of it.
I already have tickets to another concert in December. Pentatonix, game on.