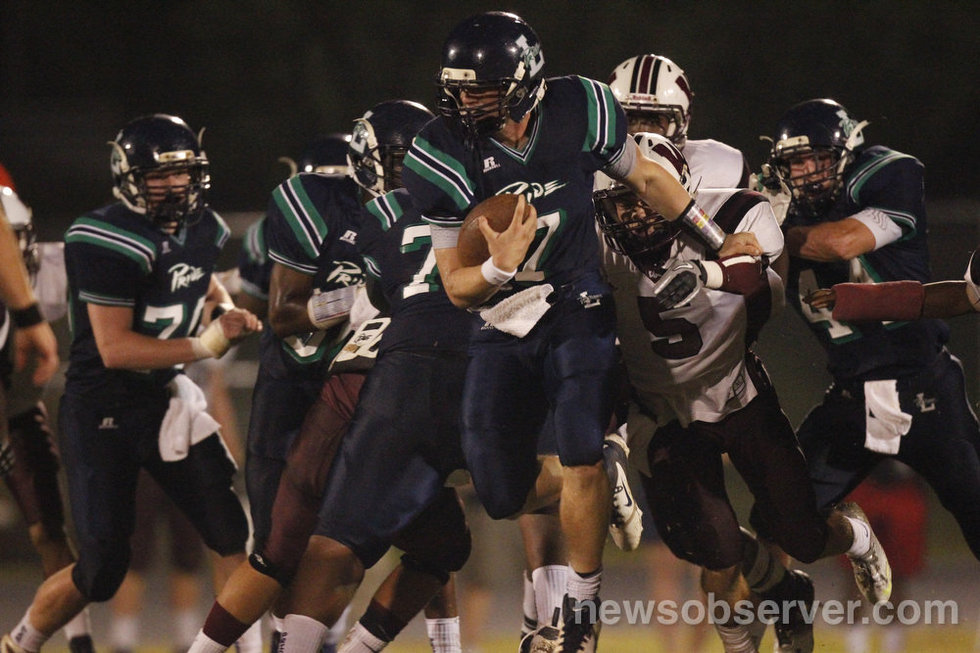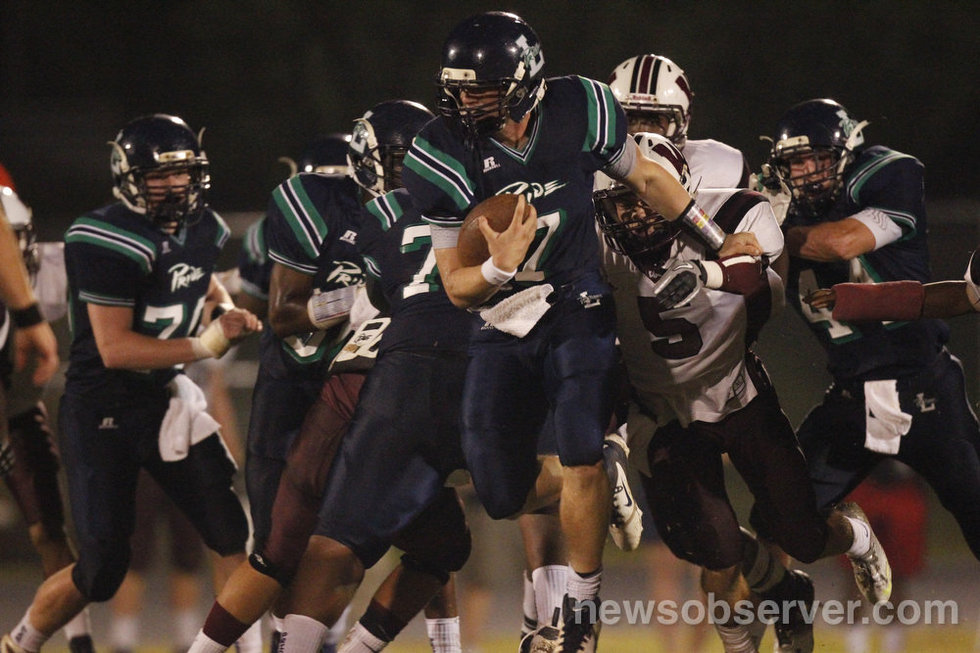 "It was a great win against a great football team."
Evan Parker, Leesville quarterback, knew that Friday's showdown at Marshall L. Hamilton Stadium was one he simply had to win.
The undefeated Pride's date with the formerly-unbeaten, star-laden Wakefield Wolverines was a game they had been preparing for since last season ended.
Parker, who transferred from Sanderson to lead Leesville's program this fall, and Braxton Berrios, the team's rushing and receiving leader, expected to meet their match in Wakefield's Connor Mitch, a four-star quarterback recruit committed to South Carolina.
Unlike last year's memorable match — Mitch passed for a state-record 605 yards and seven touchdowns despite Leesville's 68-57 win — Parker, senior, and Berrios, junior, thoroughly outshone their hype-laden Wolverines counterpart this time around.
Berrios rushed 18 times for 204 yards and a whopping five touchdowns, all of which came in the first half, while Parker completed three of four passes and ran 14 times for 100 yards and a touchdown of his own. "All the credit goes out to Braxton Berrios, Malcolm Hitchcock (junior receiver), the whole offensive line…everybody," said Parker after the 52-24 win.
Mitch, meanwhile, managed just 16 completions for 187 yards — his lowest total since Aug. 2011, 16 games ago. The highly-touted senior, ranked by ESPN as the 16th-best high school QB in the country, was sacked eight times by a stout Leesville defense.
The Pride (6-0 overall, 3-0 in Cap-8) have now stretched their regular-season winning streak to 16 consecutive games. They haven't lost a regular-season home game since November 2009, either, and seem on track to enter a crucial Oct. 26, regular season-closing game against Wake Forest-Rolesville with a perfect 9-0 record.
However, Chad Smothers, head coach, isn't looking that far forward yet — he's still thrilled with every part of his team's performance against Wakefield. "This is one of those games that…we circled early in the year, and [if] we're going to win a conference championship, this was one we had to have," he said.