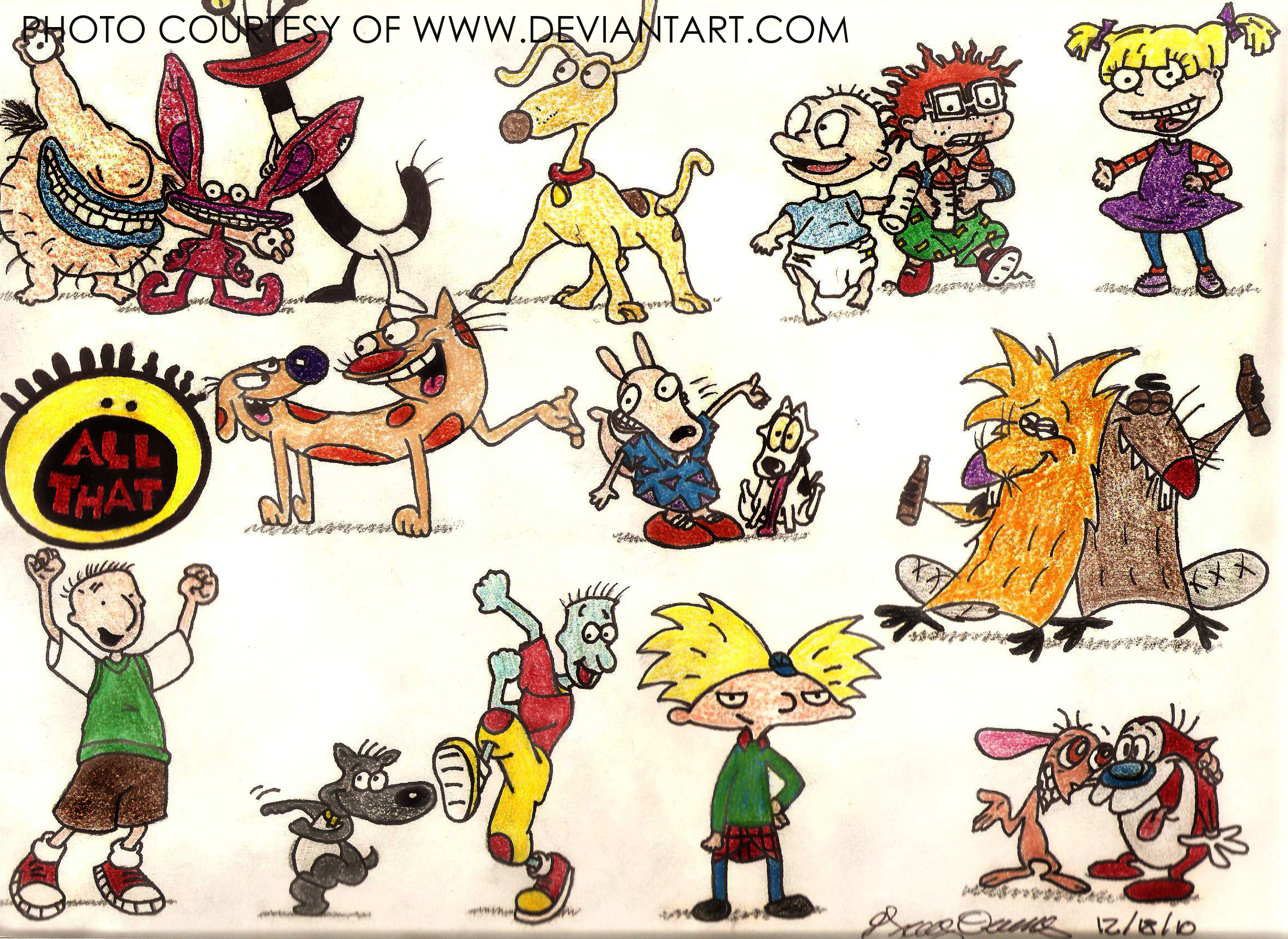 The Amanda Show, All That and Rugrats. Recess, Even Stevens, That's So Raven, Phil of the Future. Full House, Sabrina the Teenage Witch and the original Americas Funniest Home Videos (the one with Bob Saget, people.) All of these shows, from three different television channels, have characteristics in common — each were produced and ran before 2005, each were directed towards the middle school/high school and each were in the "Golden Age" of television.
"I really loved Rocket Power on Nickelodeon and Lizzy McGuire on Disney," said Hannah Daley, junior.
The televison of the 90's differ greatly than the shows on TV now. Kids shows on tv now like Victorious on Nickelodeon and Good Luck Charlie on Disney Channel veer more towards the lives of teenagers, but the show is not necessarily steered toward a teenage audience; the optimum audience for these shows are the eight to fourteen-year-olds.
On the contrary, the shows from the 90's appeal to all ages, from an elementary student to the student's parent.
The 90's cartoon also made younger kids the subject and not just the audience, giving them a role model, whether positive or negative, to shape their personalities and to help the children manage their state in society.
"Tv was directed for kids to make them laugh and teach them something," said Kordell Draper, senior. "Now tv is just stupid, it's all about sex and drugs, which does pull people in, but no one learns anything."
For example, the show All That, a sketch comedy show with popular actors Keenan Thompson and Kel Mitchell, was a fan favorite that incorporated comedy and music to entertain. There was no talk about sex, drugs or pregnancy. There was no cursing. It was just pure comedy for all ages.
Plus, The Amanda Show, with star Amanda Bynes, also a sketch-comedy, was an example of quality tv from back in the days. The Amanda Show represents the fun, innocent childhoods people lived with in the 90's.
Current television has more vulgar content.
For example, ABC Family shows Secret Life of the American Teenager and teenage-favorite Glee that brings up the topic of sex, pregnancy and marriage on more than one occasion; specifically in Secret Life, it is mentioned in every episode.
It is the topic of the show. It is the topic of this generation.
Shows like Jersey Shore, Teen Mom, Awkward, Pretty Little Liars and 16 and Pregnant depicts how Generations Y and Z live — with vulgar, erotic, violent entertainment.
"I feel like all of the shows focus too much on becoming famous and not enough about emphasizing how much fun it is to just be a regular kid," Daley said.
Television in the 90's that was targeted for adolescents did not include inappropriate content; said content wasn't accepted on television beside on adult soap operas and in rated R movies.
This "golden era" of television is remembered for the relatable cartoons and shows, but it is mostly respected for it's quality television plots and entertaining shows.