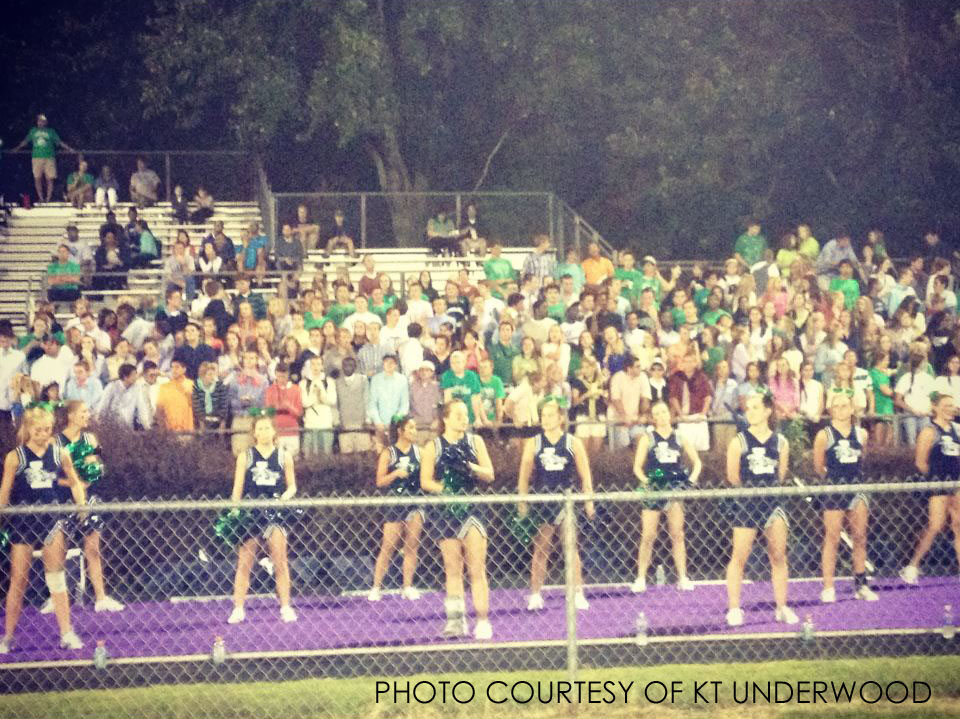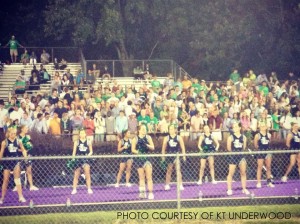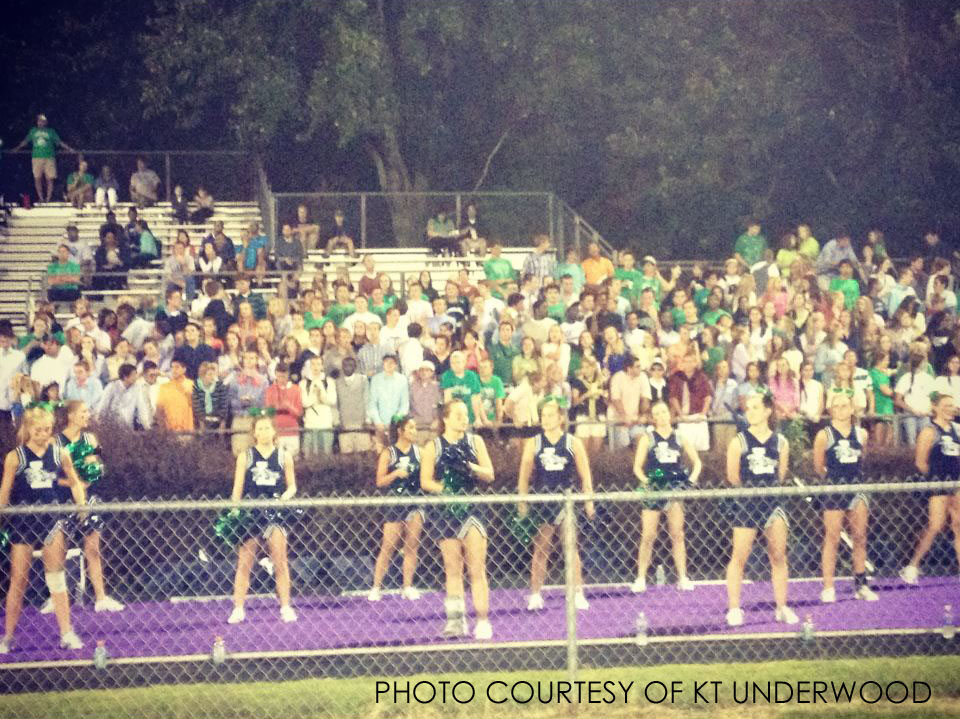 On September 21, Leesville Road High School varsity football faced Cap-8 nemesis at Broughton with a large "prepped-out" student section.
Broughton High,  for the game day, dressed up like country hicks, stereotyping Leesville's "outside the beltline" kids, in camouflage and hunting gear. In response, Leesville students decided to do a "prep-out" in response to Broughton's silly stereotyping.
Leesville's large student section at the away game gave the Pride an edge, leading them to the win of 40-21 over Broughton.
Malcolm Hitchcock, junior, scored the first touchdown in the first half, giving the Pride the lead. The next two scores came from a an almost 20 yard keeper by Evan Parker and a 3 yard run by Braxton Berrios.
After Leesville kicked off, Broughton's only score in the first half came from a 90 yard return.
Leesville students responded by pointing to the scoreboard and yelling, indicating that we are still in the lead, even though Broughton just gained a touchdown.
At the end of the first half, Leesville was leading by 13.
Leesville started at the 20 yard line, due to a touchback, and pushed all the way to  first and goal, moving 70 yards,  in only five plays. With 9:40 left in the quarter, Maurice Lauchner used three plays to push past the Caps defense.
With 3:36 minutes left in the third quarter, Broughton responded with another touchdown making the score 13-26, Leesville still in the lead.
After a Broughton false start with 1:55 left in the third, Leesville first downs at the 15 yard line. Leesville proceeds to gained another first down, and Kamir Bowen, later finished with 106 yards and 15 carries, scored for 32 points.
Five seconds into the fourth, Hitchcock pulled out a touchdown, putting Leesville in the lead by 27 points, the score 40-14.
Hitchcock took over as quarterback in the next possession, and Mason Pyper, sophomore, even gained some playing time in the fourth quarter.
With fourteen seconds left, the Caps scored their final touchdown, making the score 40 to 21, which was the ending score.
Leesville is next matched up against another Cap-8 rivalry, Wakefield, who like the Pride, is undefeated. Come support the Pride at home on September 28.