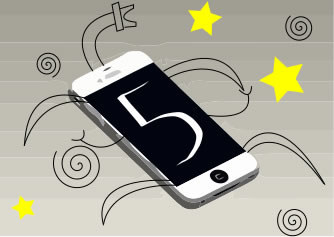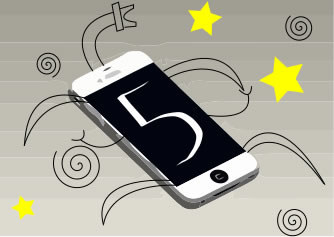 With the still recent release of the iPhone 4s in October last year, most wonder what new features the upcoming iPhone 5 could have with such little time between releases. News sites have been speculating the rumors regarding the new technology, but they are still merely innuendos. It seems even Apple doesn't know where they're going, or when they're going to be finished.
First on the list of unknowns is the release date. In September 2011, it was reported that two iPhones would be released by the end of that year, presumably the iPhone 4s and the iPhone 5. When that didn't happen, Apple said on January 3 of this year that the iPhone could be released  this fall, and on January 25, Apple moved the date back up to this summer.
Features of the new iPhone are slowly coming into the light, but almost no confirmations have been made. Despite Steve Jobs previous objections, the iPhone 5 may have a four-inch screen, as well as a greater resolution. The iPhone 5 could also include a quad-core processor, spelling much faster Angry Birds for the casual gamer.
Another fuzzy field is who's going to carry the new iPhone. Both AT&T and Verizon are expected to carry it, and September last year, it was leaked that Sprint may release their iPhone 5 by October 2012. T-Mobile remains in the dark with whether or not they will carry the iPhone in their arsenal. In August T-Mobile signed a contract to receive a version of the iPhone 5 to run on their 3G network. Last September, T-Mobile Chief Marketing Officer Cole Brodman told employees that the carrier would not carry the iPhone 5 this year.
New features are still indefinite and too far off to envision. Unfortunately, we can only imagine what new elements may become part of the new iPhone 5.