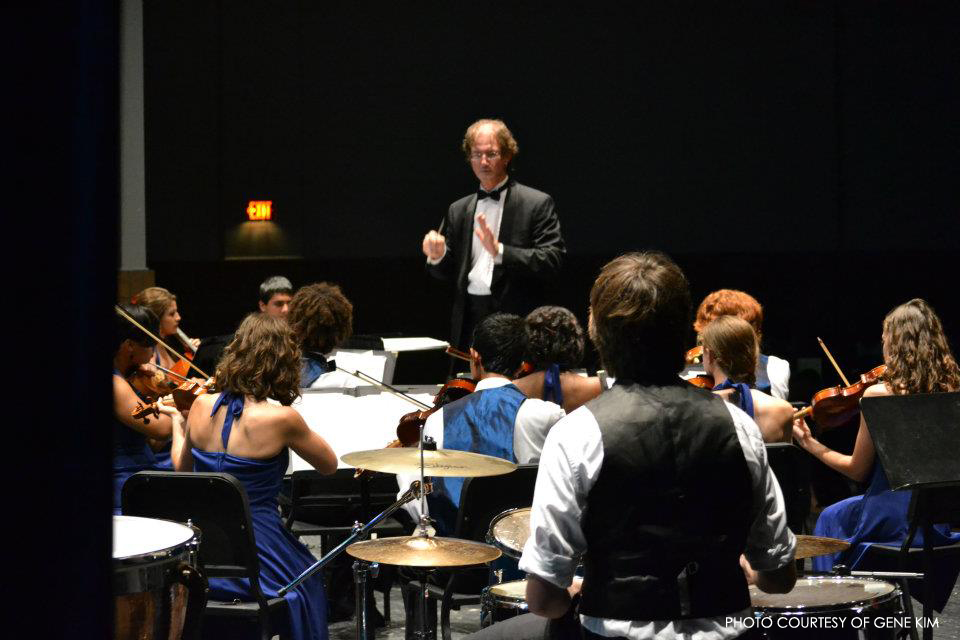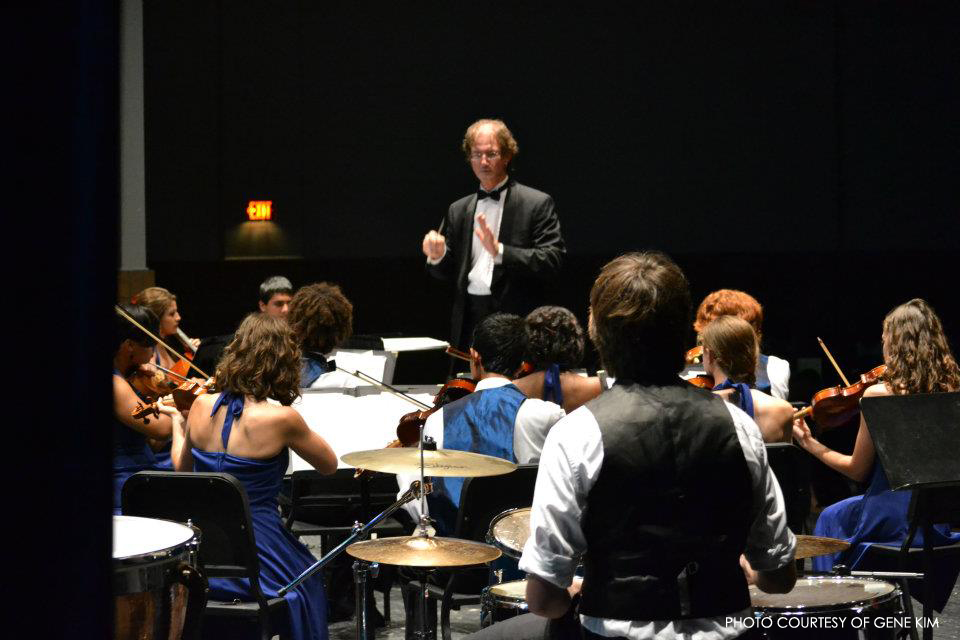 The Leesville Orchestra held a concert at 7:00 on Tuesday, May 1. They played a variety of beautiful pieces, such as "The Maid in Bedlam" and "Over the Rainbow."
"Over the Rainbow" was the audience's favorite. Once they recognized it, they listened happily and applauded intensely at the conclusion.
The students that were a part of the recital also had their own favorite parts.
Yordoni Awono, sophomore, said, "My favorite piece was the "Maid in Bedlam," because it really highlights the bass. It really emphasizes how good everyone is. It was a really fun piece to play."
"I really like listening to the chamber," said Maggie Zargo, junior. "They're inspirational, and they give me hope for becoming a better musician in the future."
Chamber is the upper level of Orchestra, while the lower is String Orchestra.
Emmanuel Shiferraw is a senior in Chamber. "The concert was great. We had fun, and we played some really good music. We had a lot of songs and a lot to get ready for, but we prepared well and it showed in the concert. We didn't really have any mistakes. The string orchestra had a lot of people and they played strongly. High quality stuff. My favorite part was the song we played with the band members, called Granada,  it was a good collaboration," said Shiferraw.
"Beauty and the Beast" was accompanied by a video, after which there was a slideshow outlining the orchestra's trip to Walt Disney World.
"I thought it went really well. There's always room for improvement, but thats what were going to work on for this year and next year to continue to strive for excellence. Our main priority is intonation – playing in tune," said Mr. Stiles, conductor.
Generally, the audience paid more attention to the songs they could recognize, rather than the songs that the orchestra played really well. Listening to a concert is always nice, but it is even better when you can really appreciate the amount of talent and hard work that is being performed.