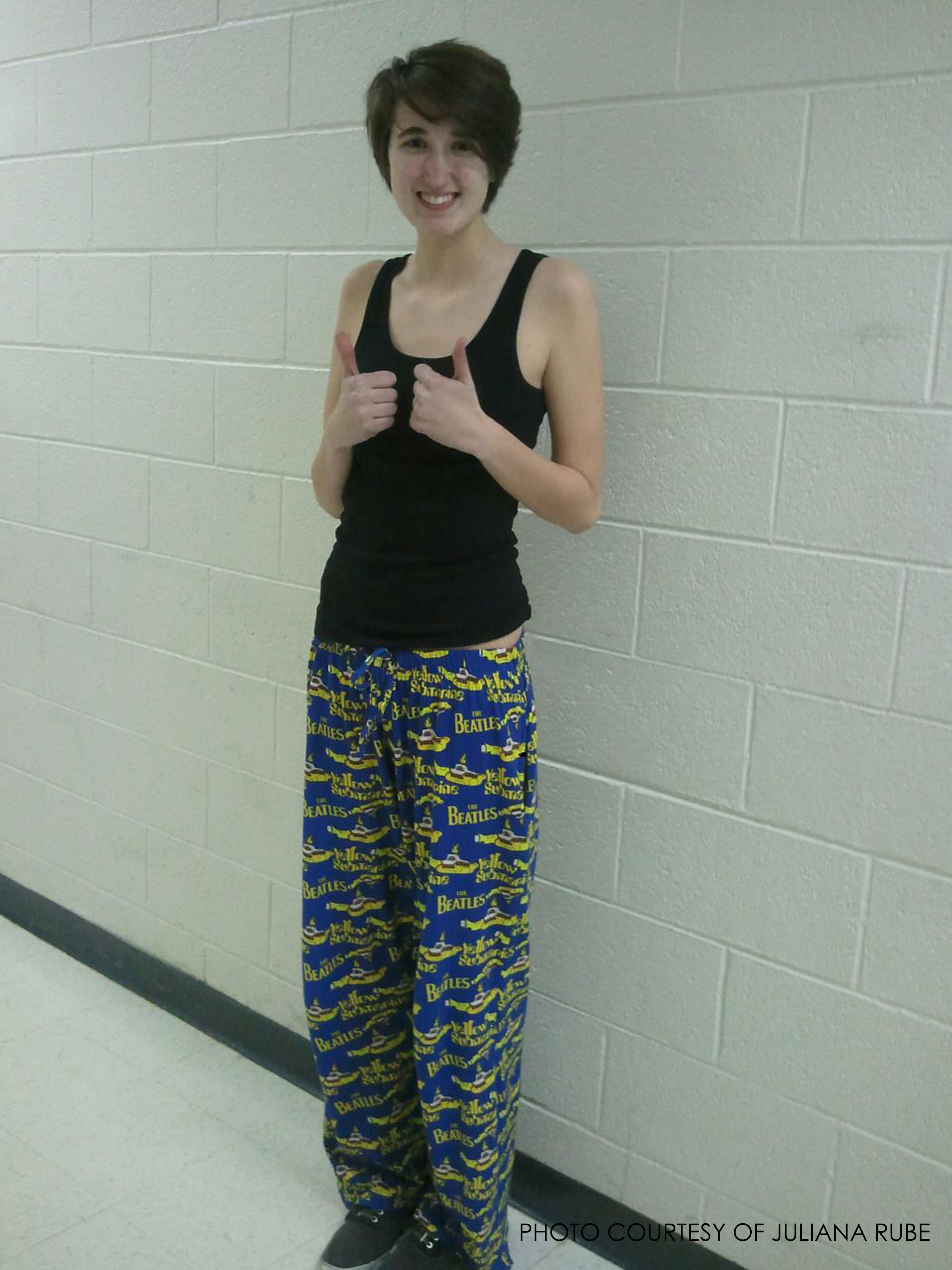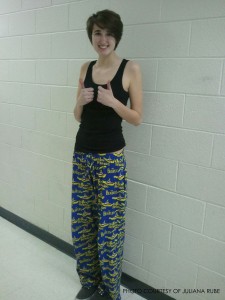 From the runways to the hallways, pajamas are a growing fashion trend. Men and women are wearing lounge clothes to the grocery store, to the bank and even to work. According to an article by the Wall Street Journal, teenagers are wearing pajamas to school and name brand stores are taking advantage of this loose clothing trend.
Abercrombie, Hollister and Aeropostle are selling their high-priced lounge-wear as they would sell jeans or T-shirts.  Pajamas are even popping up in high fashion like a pair of $765 Louis Vuitton pajamas or when designer Rachel Roy attended a movie premiere in her own brand of jammies.
As the pajama craze is becoming more and more trendy, there are, of course, critics of the public pajama-wearing. Bryan Moylan, writer on gawker.com, has criticized the pajama wearing on multiple accounts. "No matter how much you might not want to, you have to put on a pair of pants, a skirt, a kilt, or some other lower extremities-covering piece of apparel and face the day like an actual human being that lives in the world. A world with pants, skirts, and standards," Moylan rants.
Some students at Leesville agree with Moylan's beliefs on public pajama wearing. Sonali Biswas, sophmore, said, "It looks unprofessional. If you wear pajamas everyday, it gives people the wrong idea about who you are; I'd rather not be seen with someone who won't put in the effort in the morning to look good."
Biswas tries make an effort in the morning even if she doesn't feel like it. "It's not hard to throw on a T-shirt, a pair of jeans and a hoodie. You don't have to look like you crawled out of bed," she added.
Wearing pajama bottoms to school reveals some serious character flaws: laziness, uncaring and lack of confidence. "People look down on people that wear their pajamas to school. When I see someone wearing them, I think that person's too lazy to do anything else."
Furthermore, the bottoms seen around this school are not simple in design; many of them have bright, attention-drawing colors and shapes on them. Adding insult to injury, students are wearing T-shirts, sweatshirts and sweaters as tops. In an effort to dress up these "outfits," many girls are also wearing necklaces, bracelets and earrings too.
Ellen Farkas, junior, disagrees. "When I wake up late and don't want to rush to get ready, I wear pajama pants. They're cozy and I'm comfortable. It's funny because I used to be provincial to pajama-wearing people and now I wear them too."
Pajamas may not be every one's favorite fashion, but they're a growing trend everywhere you go.