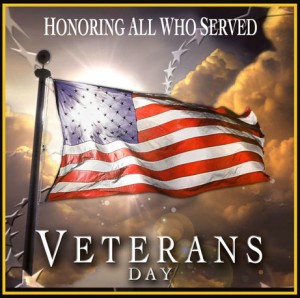 On Friday, November 11, 2011, students and faculty at Leesville took a day off to pause and remember veterans who laid down their lives for the sake of their country.
Students and teachers find different ways to celebrate the heroic actions of the brave veterans who preserve the freedom of Americans.
Nico Buico, freshman, is very articulate when talking about his patriotism. "I would describe my patriotism as unwavering." Buico is disappointed in those who lack patriotism or show disregard towards veterans.
Buico spent his day off watching college football with his father, an United States Airborne veteran. "I just wanted to support my dad in whatever he needed on veterans day," said Buico. He is disappointed in the lack of encouragement that Americans have given to troops as well as veterans.
"I would definitely say that America is becoming less patriotic due to the heightened level of  social and political correctness. This level of correctness says that America is wrong for supporting their troops so diligently," said Buico.
David Wallach, junior, disagrees, with Buico. "The American culture has survived much worse than a simple decline in patriotism," said Wallach. He disagrees because of past catastrophes that American culture has persevered through like the great depression.
While it may still be a contraversial, many Americans are not recognizing the value of our veterans and what they have accomplished.