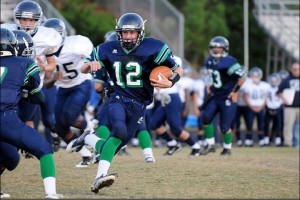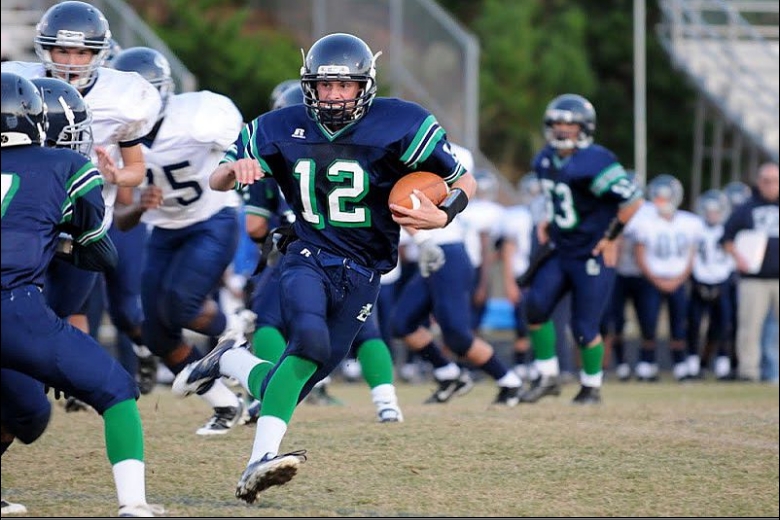 Leesville Road High School's JV football team had one goal: getting up the hill.
"The 'hill' represents the varsity team which practices near us but up the hill. We constantly reminded the team that the ultimate goal was to be called up to the varsity squad," Mr. Dave Pyper, JV football coach explained.
This year's record is 4-5.
"We had a good season; a lot of people moved up to varsity. We fought through every game even if we were down. We were very dedicated," said Spencer Eason-Riddle, freshmen.
Because of the number of people that moved up to varsity, sometimes 8 of the 11 players on the field were freshmen. Regardless of their age, the players came together and worked hard to achieve their four wins.
Eason-Riddle voiced his thoughts about next year. "I'm excited for everyone to come back and for even more people to move up to varsity. I'm also looking forward to the new incoming freshmen."
"The first mention of next year was at the end of the last game.  We encouraged the players to get in the weight room and become stronger. With the taste of varsity experience upon them, the motivation to become a better player should become evident as we conclude this year and look to the future," Pyper said.