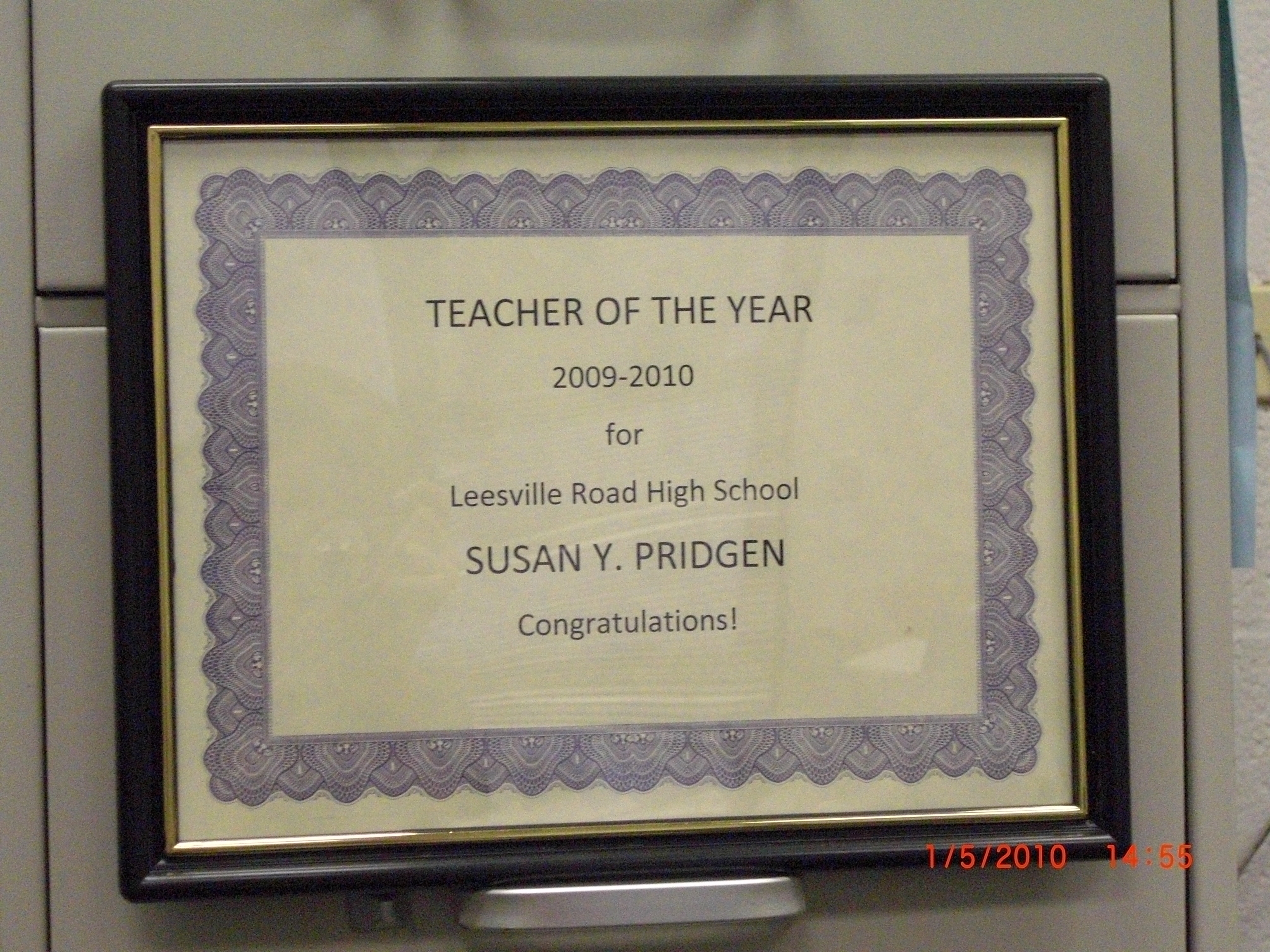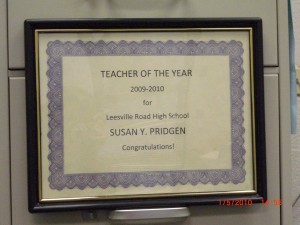 Coach Susan Pridgen won this year's Leesville Road High School Teacher of the Year award.
"It's an honor to be named [Teacher of the year]" said Pridgen. She was nominated by the fellow teachers at the school, and received the most votes to win the award.
When asked to speculate why she won the award, Pridgen added that she was "Professional, a good communicator, and I have expertise in the areas that I teach [Health and Sports Medicine]"
Pridgen's students agreed with her on this. Mike Daigle, junior, said his favorite thing about Coach Pridgen was that she "had a very hands on teaching method; we learned by doing, and we learned a lot!"
Will Bowers, junior, offered that Coach Pridgen "always relates to us; she treats us like we're adults, not students, and she makes [Sports Medicine] fun."
Coach Pridgen thanked her mother for helping her to achieve the award, stating that she learned a lot from her since she was also a teacher.
"The award is a nice gesture for the hard work I do every day," added Pridgen. Anyone that has been her student can surely agree that her hard work is greatly appreciated.
Will Bennett is a remarkable staff writer who was recruited from his early days. In fact, before Bennett could even speak, the Mycenaean took serious interest in him. While many consider this practice to be unethical, the Leesville editors disagree. Alex Stewart claims that his contributions to the staff have been "Pullitzer Prize" worthy.
In addition to his writing, Bennett enjoys animals, Freshberry Frozen Yogurt, Hip-hop music, and long walks on the beach. He can often be found on his seaside estate composing original music, writing moving poetry, and balling with old basketball greats like Larry Bird and Michael Jordan.