Since Kanye West's breakup with Kim Kardashian, he has made bold claims towards people and/or individuals. He's targeted people such as Kim Kardashian and the Kardashian family, Kamala Harris, and other rappers. He also made a statement targeting the Jewish community.
The controversial act Kanye is creating is the White Lives Matter movement. He has been promoting this campaign by wearing shirts and speaking out for white lives. He also donated White Lives Matter shirts to homeless people.
Kennedy Ford, an African-American senior, said, "I do not support his movement because I believe that it is promoting white supremacy."
The White Lives Matter movement is West's reaction to the Black Lives Matter movementt.
Kanye West has been making several bold claims these past few weeks and have been causing disputes. Some of these claims include going to defcon 3 on Jews, claiming George Floyd died because of fetanyl, saying the US hasn't seen Kamala Harris since election, and more.
Camilia Brunette, an African-American senior, said, "I think he is insane for making such bizarre statements. He doesn't ever provide any evidence for anything and his claim for the death of George Floyd is just wrong."

"The US decided his death was because of the officer kneeling, and that's final," said Brunette.
As for Christopher Pharr, a white sophomore, said, "I am disappointed in him, but I also pity him because of his recent mental health crises, and the right hand sources have been steering his views."
Then Eric Ellsworth, a white senior, said, "I do think he is a little bit crazy right now, but not all of his claims are false. I do agree with his statement about George Floyd dying because of fetanyl overdose, and not the officer kneeling."
Every person has different opinions on West's declarations.
Some companies, on the other hand, don't want Kanye West to represent their company any more. Balenciaga cut all business ties with West. Other companies are contemplating on whether or not to do the same.
There are rumors spreading saying the divorce with Kim Kardashian may have led to a mental health crisis for West. He has made many Instagram posts attacking the Kardashian family, and claiming they have taken his children away from him. Then other statements regarding Pete Davidson.
Pharr said, "I believe the divorce made caused him to go off the deep end and fall more into his mental illness."
Even former President Donald Trump, stated that Kanye is "crazy" and needs professional help.
Ford said, "The divorce made his mind spiral and he misses his wife and family."
Although Kanye has some custody rights over his kids, he still wants more. And ever since the breakup he's been acting different from his normal character.
Every day there is more and more news about West's thoughts or opinions.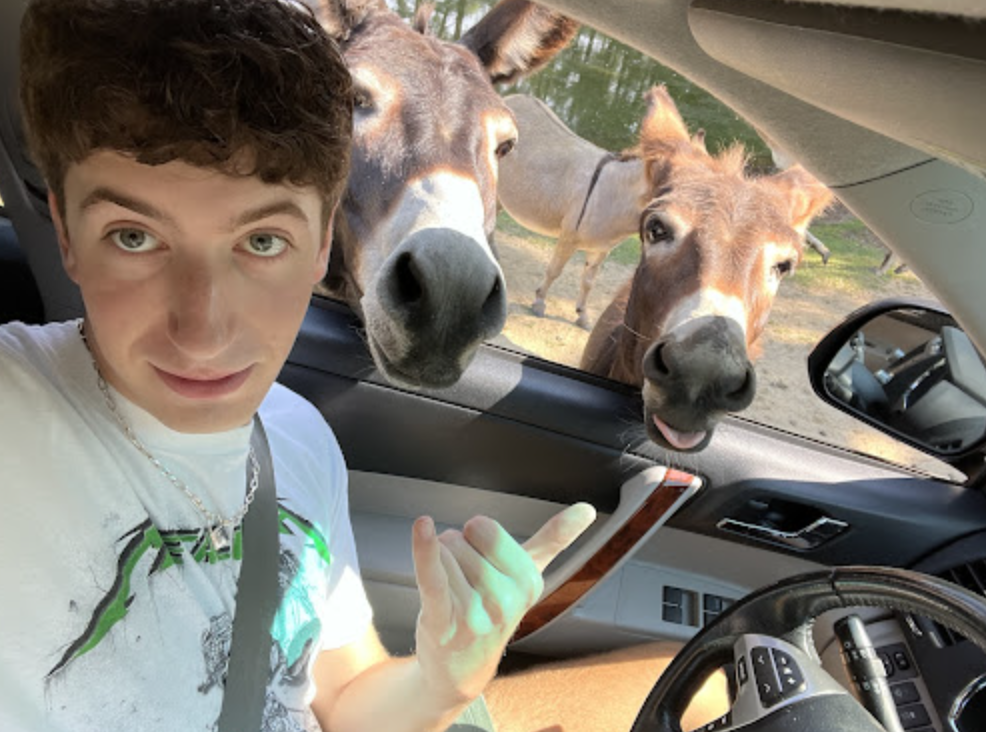 My name is Andrew and I will produce the most entertaining content for my fans. I will write about anything and everything. (Trust me I've tested it.)