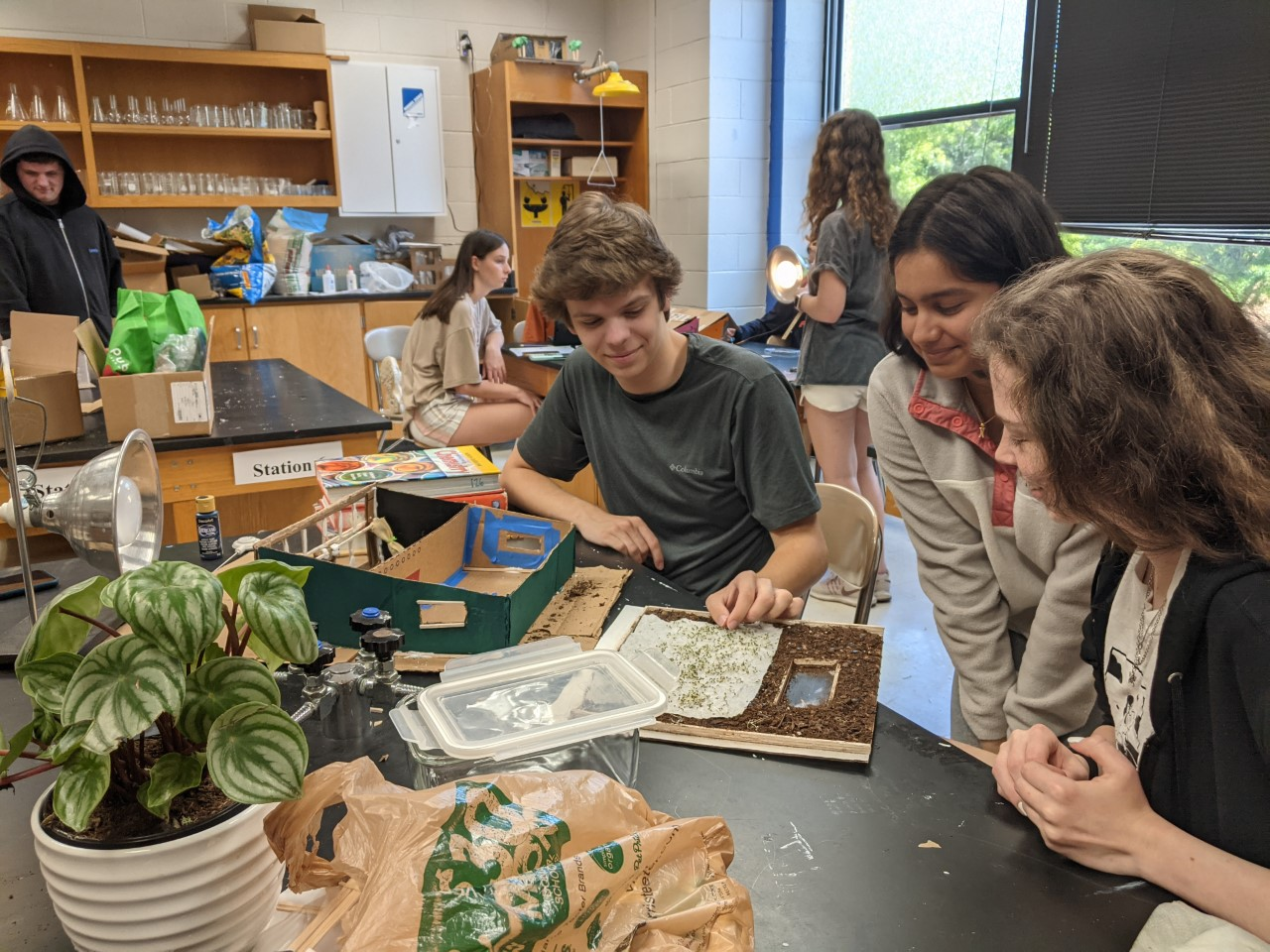 APES students are hard at work in class working on a unique post-exam project — a solar home. 
The official assignment is to create a model home implementing any three aspects of passive solar heating. 
Students will spend multiple weeks on the project before putting their design to the test in a solar simulation. The goal is to create a house that is noticeably warmer in the winter and cooler in the summer. In addition, the houses must be entirely sustainable. Any products groups use for their house must be reusable or recyclable.
The purpose of the solar homes is to apply concepts taught previously in the class. The assignment forces students to combine ideas from different units for the best outcome possible in the final evaluation. 
"[The project focuses majorly on] sustainability," said Ms. Buisson, an APES teacher. "We have an entire sector that is dedicated to sustainability. Also a little bit in albedo, a little bit looking into the terrestrial biosphere and of course urbanization. Kind of tying it all together." 
Images from the instructions show how the house must be a specific distance from the lamp for a simulation for their test. (Photo used with permission from Ms. Buisson)
Designing A Solar Home
APES teachers are encouraging students to be original in their solar home design. Part of the grade is based on the home's aesthetic in addition to its functionality. 
"The biggest thing I am looking for is creativity, design, and innovation. I want to see everything I have learned in this class in terms of sustainability pushed to the max," Buisson said.
Students took this freedom to build seriously. Teams built models with round walls, vaulted ceilings, and even moss and soil roofs to trap air and promote insulation.
One Example
Cassidy Farrell is a junior in Ms. Buisson's fourth period APES class. Her group opted to create a fairy cottage for their project. They added arched windows, a front porch, and moss accents on the roof for a touch of colorful vegetation. 
As the group began building, they found it a challenge to implement passive solar heating into the original design. Limitations in the project's guidelines made their plans difficult and led to them changing key portions of the building.
"Given the materials we had, most of which were recyclable and reusable, some of them were not very efficient in trapping heat or letting heat escape and in general it was difficult to come up with a cohesive design given the lack of materials," said Farrel. 
She added that  the fairy cottage idea could not stay, instead it became something entirely different. 
"The design was supposed to be like a cottage but it ended up morphing into a southern brick home. We decided a cottage would be more difficult given the parameters of the project," Farrell said. 
The finalized version of Farell's project showed a four degree difference in temperature between the control and experimental sides of the building. This change set them up for a winning grade. 
"It was a lot of work but our final build went just as we planned," said Tessa Pollarmo, Farrell's teammate. "I'm happy with the work we did."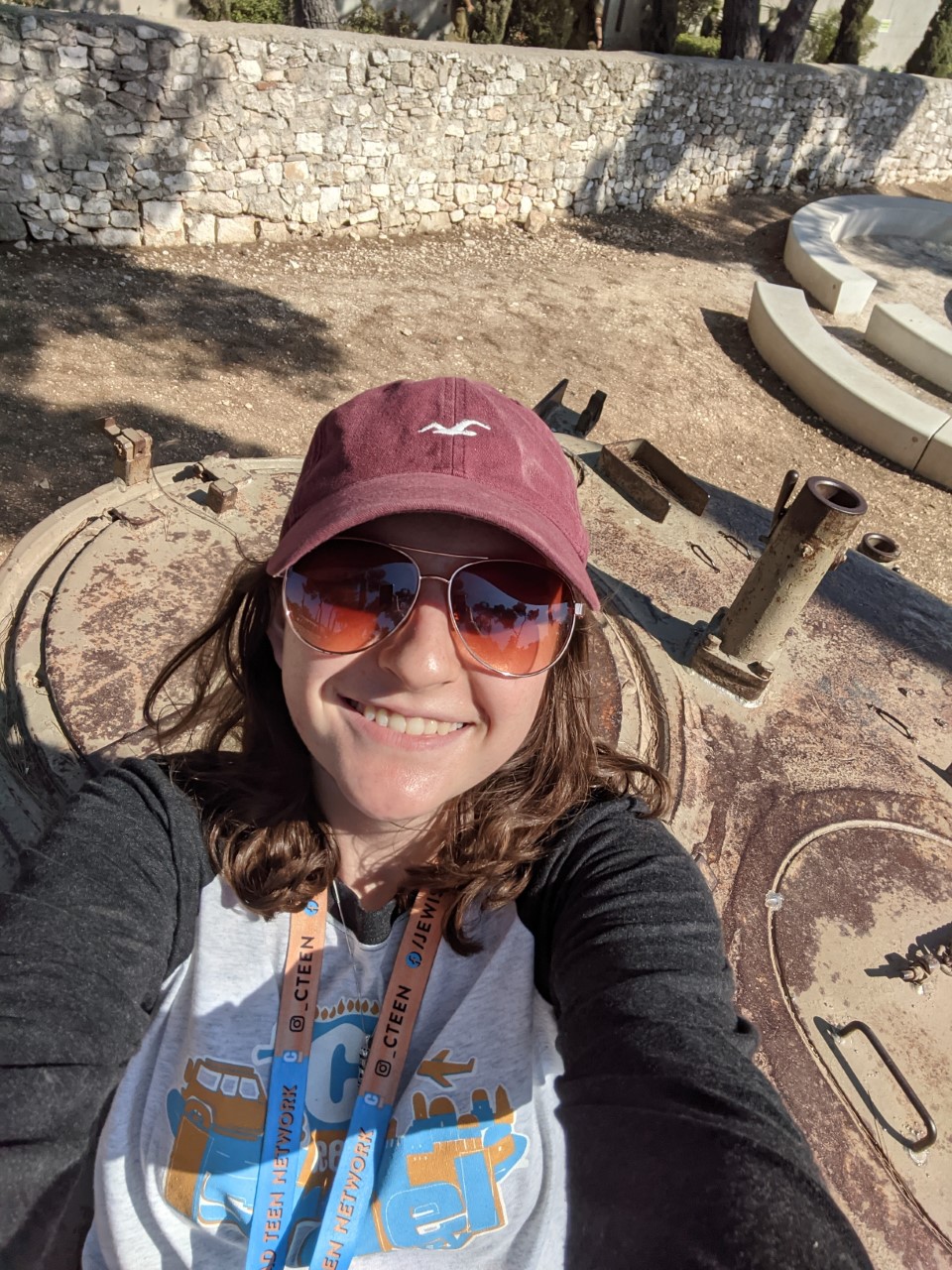 Hi! My name is Lauren! I'm President of the LRHS book club. Outside of school I'm a curler for Team Taylor and I like to rollerblade.