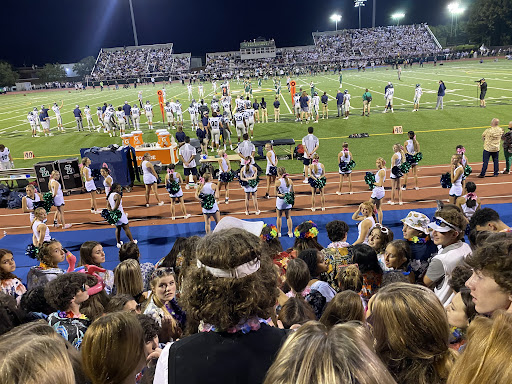 Leesville and Gibbons's football teams played each other this past Friday in a highly anticipated game.
Gibbons, a private school in west Raleigh, plays Leesville in a conference game every year. Leesville is currently standing at 5th in the NC Class 4A East High School Football Rankings and Gibbons is 1st.
The last few football seasons, the two teams go head-to-head in a highly publicized game. The two schools' student sections go all out and the game itself becomes an all-afternoon activity.
In 2019, Leesville played at Gibbons and people expected Gibbons to win, but in the last few seconds of the game, Leesville pulled through and took the victory. Leesville's football season was cut short in 2020 because of COVID-19, so there was no big game between the two teams.
This year, Leesville went back to Gibbons field to play Gibbons similar to the 2019 game. While the final score was 13-3 Gibbons, the competitiveness between the two teams was at a peak.
Leesville's student section and the parents packed the viewing areas.
Chris Marks, a senior at Leesville who hypes up the student section, has never seen a larger student section at an away game. "The student section and the parent section were overflowing and the energy we brought to the table was just crazy," said Marks.
"I expected Leesville's student section to be big but I was shocked by how many people were out there cheering," said Marks.
Marks was upset about Leesville's loss, but his pride in Leesville hasn't shrunk. "It was an upsetting loss but Leesville's got another chance in the playoffs," said Marks.
Gibbons students were also hyped up for the game.
Karlie Kemp, a junior at Gibbons High School, attended the game and sat in the Gibbons student section. "The game was wild and I never saw as much spirit than at a Gibbons vs Leesville football game," said Kemp. 
Leesville's football team showed their best effort last Friday, and every person on the bleachers backed their team with great passion.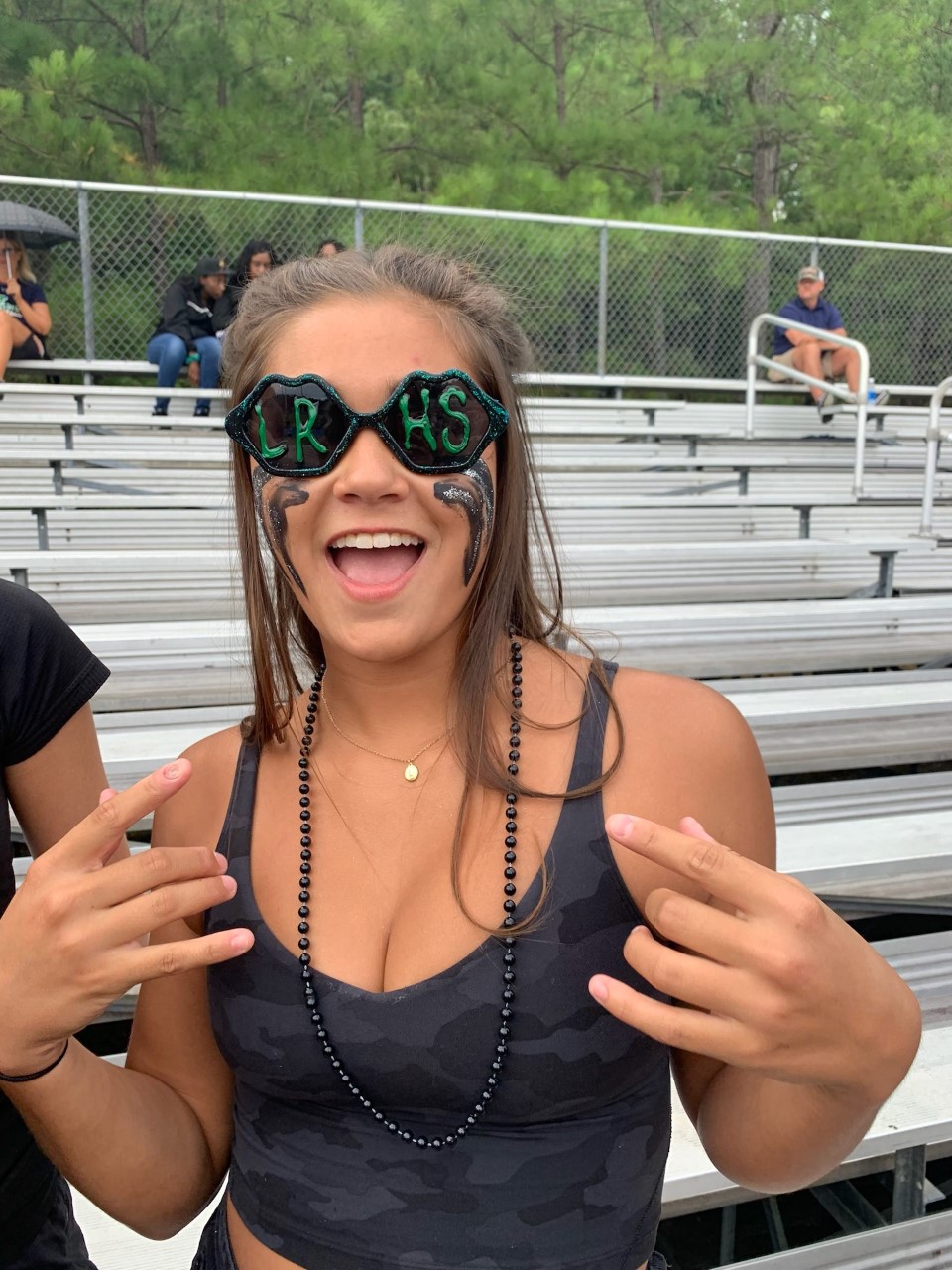 Hi! I'm Alexis Mast, but I answer to Lex as well. I'm a year round and high school swimmer whose been in Newspaper class since sophomore year. I write about anything, everything, and trending Leesville news.