The 2020 election narrowed both chambers of Congress. The House of Representatives has a slim Democratic majority, while control of the Senate is still up in the air. (Photo courtesy of Wikimedia Commons.)
November 3, 2020 really proved just how polarized America is. President-Elect Joe Biden won three states by less than three points:  Nevada, Michigan, and Pennsylvania. 
Biden carried another three states by less than about 20,000 votes each — Georgia, Wisconsin, and Arizona. 
Republicans netted eleven seats in the House, shrinking Democrats' lead to just an eleven seat majority of 222-211, with two vacant seats. One of the vacant seats came to be after Congressman-elect Luke Letlow died due to complications with COVID-19, leaving Louisiana's ruby red fifth Congressional district open. 
The other is in upstate New York where the state board of elections is still trying to figure who won in the state's 22nd Congressional district. Once the governor of Louisiana appoints another Republican to fill LA-05, and if the declared winner in NY-22 is the Republican, Democrats would sit at just a nine-seat majority. 
In the United States Senate, Democrats gained just one seat on election night, after flipping seats in Arizona and Colorado, but losing a seat in Alabama. 
This has left the chamber with a composition of 50 Republicans, and 48 Democrats, however the fight for control isn't over yet. Georgia had both of its Senate seats up for grabs after one of their incumbent Republican Senators retired early. No candidate in either race reached fifty percent of the vote, which in Georgia means the races will go into runoff elections. The runoffs will take place on January 5. 
If Democrats win both seats the Senate chamber will sit tied 50-50, with Vice President-Elect Kamala Harris being the tiebreaker. 
If Republicans win both or just one of the races, they will be in control of the chamber.
Here in North Carolina, the delegation saw a small shake-up. 
Republican incumbent Senator Thom Tillis won his re-election bid against Democrat Cal Cunningham. The Senate race was hotly contested with analysts predicting the outcome could affect which party controlled the Senate. In the western part of the state, Republican Congressman Mark Meadows resigned from the 11th Congressional District on March 30, 2020 to become President Trump's chief of staff. In the Republican primary to succeed him, Madison Cawthorn, a 25 year-old motivational speaker, won in an upset. Cawthorn is the youngest member of Congress and will be the second paraplegic that North Carolina has sent to Congress. 
Moving eastward towards the Triad, the state's Sixth Congressional District flipped from red to blue. A court-ordered redistricting process turned NC-06 from a conservative stronghold into a blue seat. The new seat encompasses the cities of Greensboro, High Point, and Winston Salem. Mark Walker, the former Republican Representative, opted out of running for re-election. Kathy Manning, a Democratic lawyer and community leader in Greensboro, won the open seat with 62% of the vote. Manning will be the first Jewish member of Congress from North Carolina.
Here at home in Raleigh, the story is similar to the Sixth District. 
Redistricting changed North Carolina's Second Congressional District from a right-leaning suburban/exurban district that surrounded Raleigh, into a solidly Democratic one that takes most of Wake County. George Holding, the former Republican Representative, chose not to run for re-election, citing the new lines. Deborah Ross, a former Democratic member of the North Carolina House of Representatives and 2016 Senate nominee, filed to run for the newly drawn seat. Ross earned 62% of the vote in November and is now Raleigh's Congresswoman.
 In an interview with Politico, Ross said that the narrowly divided House will create "the opportunity for people to come together [because members see] an opportunity to be the difference-maker."
Ross and Manning's wins have turned North Carolina's delegation from 10-3 in Republicans favor, to an 8-5 Republican majority. They also add two more women to the delegation, meaning four of North Carolina's thirteen Representatives will be female.
Control of both chambers in the United States Congress will be incredibly close for the next two years, but business will be more divided than ever. President-Elect Biden and Democrats will have to play their cards very carefully in order to pass anything they'd like, while Republicans will have always be on guard if they want to stop any legislation they don't agree with from reaching Biden. 
Whatever happens on Capitol Hill, neither party should expect to get everything they want.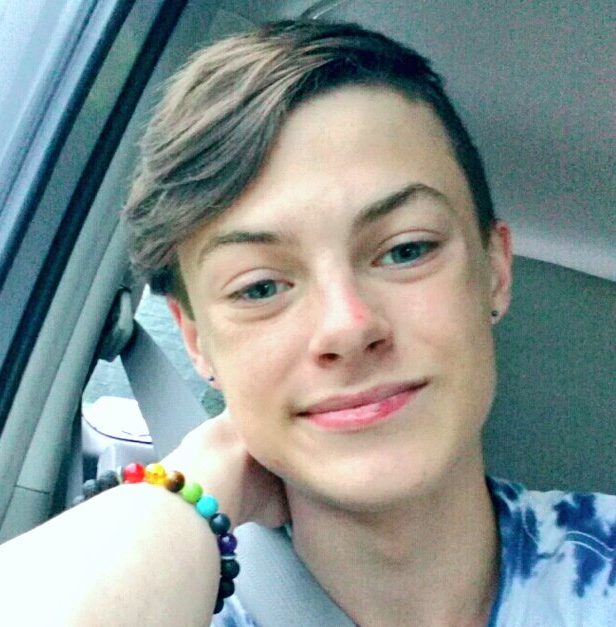 Hi! My name is Jacob Smith and I am a staff writer for The Mycenaean. I am also a political activist and volunteer.