Seniors applying for college are offered a special two week extension for certain colleges. However, is the extension truly beneficial to students? (Photo used by permission of pixy.org)
The College Foundation of North Carolina announced a two week extension for college application week, which provided a list of colleges that do not require application fees.. Is the extension and dropped fees useful or not for the graduating senior class?
For many seniors attending Leesville, it tends to get a little hectic applying for college during the standard college application week. 
Traditionally called College Application Week, graduating seniors prepare, create, and cast out their applications to colleges of their choice, hoping to get in. However, with the effects of Covid-19, the College Foundation of North Carolina (CFNC) is allowing an extension for seniors in order to allow more flexibility during the college application process.
"What is traditionally called College Application Week has been extended to two weeks this year: October 19 – 30th, 2020. During these weeks, many NC colleges and universities waive their application fees," writes CFNC.
With businesses, schools, and colleges meeting virtually, the CFNC believes it is necessary to add the extension to relieve stress and make it easier for the graduating senior class. 
Estella Davilla, Leesville Road High School senior, is one of the graduating seniors who used the extension to her benefits. During her application process, Davilla used the extension to update, modify, and submit her applications to different colleges. With the assistance of the CFNC Common App, Davilla is able to complete her applications with less stress of the deadline.
"The extension of application week was very useful and provided me with more time to completely review and understand my application sent to different colleges. The Common App also proved to be useful during the application process for it was easy and organized all of my application information," said Davilla.
She believes the CFNC announcement of dropping application fees gave her false information toward the application process, for it only applies to participating colleges.
"I don't believe the fee droppage was beneficial to my application process, because a lot of the main colleges that you would probably think of applying to didn't participate in the extension and its 'zero fee' announcement, so it made no sense that out of my 8 or 9 applications only two were considered free," said Davilla.
Besides the misleading fee detail, Davilla believes the CFNC's extension proved convenient during her application process and is a smart move to help students during their college applications. 
With the extended deadline coming to an end, the graduating class of 2021 awaits to hear from their applied colleges and universities.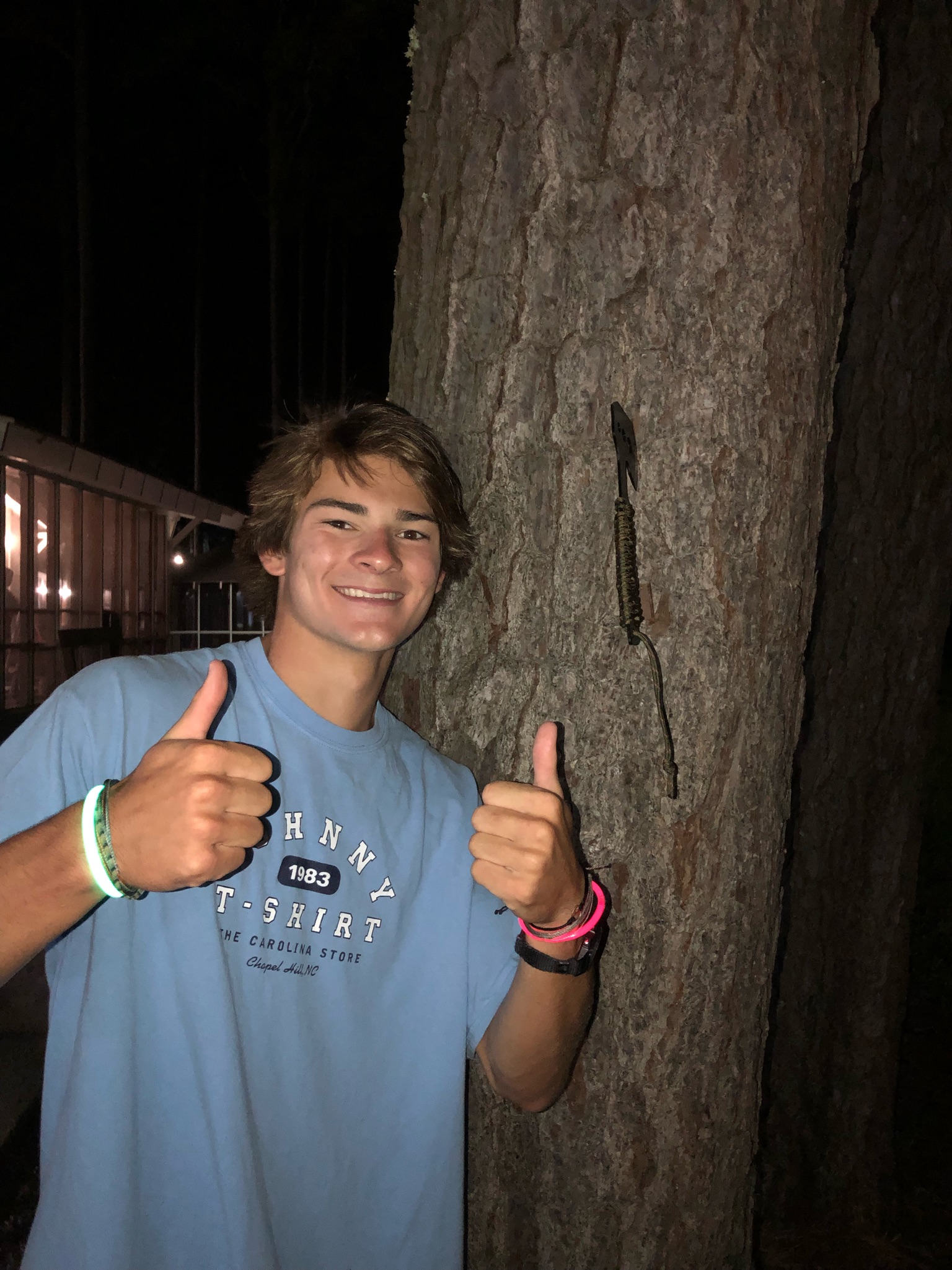 Hi! My name is Chase and I am a staff writer for The Mycenaean. Two fun facts about me are that I enjoy playing guitar with my dad and friends, and I also am a two-time spikeball tournament champion.