Caption: Pools all over the Leesville area were able to open this summer, but drastic changes were made regarding the setup of the pool deck and the pool's management. (Photo Courtesy of Alexis Mast)
The pools in the area were unable to open this year until the North Carolina State Governor, Roy Cooper, announced the transition from phase one into phase two during a live broadcast. After his announcement, the pools were able to open but with major changes.
Lifeguards at WoodValley Swim and Racquet club, a pool in the area, wear a mask when they're not on stand, as well as verify if a guest had signed up for their two hour session of swim time."It allowed for a more controlled environment," said Katelyn Gamble, a lifeguard at Woodvalley and senior at Leesville, via text. She explained how the uncertainty of what changes were yet to come was a difficult part of working at the pool.
Springdale, another pool off of Leesville Road, went about their pools specific restrictions in similar ways to maintain a safe environment. A change that Springdale pool made in honor of COVID-19 included adding another set of employees that were responsible for checking temperatures and guests' membership before they entered the pool. "The pool is a safer environment now and knowing that less people from far away are not welcomed into the pool makes me feel better," said Cam Dinkenor, a temperature checker at Springdale and sophomore at Leesville, via Facetime.
Though COVID-19 shut down a bunch of summer activities this year, the pools were able to open. Even with many new rules and regulations, the pools were able to stay safe and entertaining throughout the summer.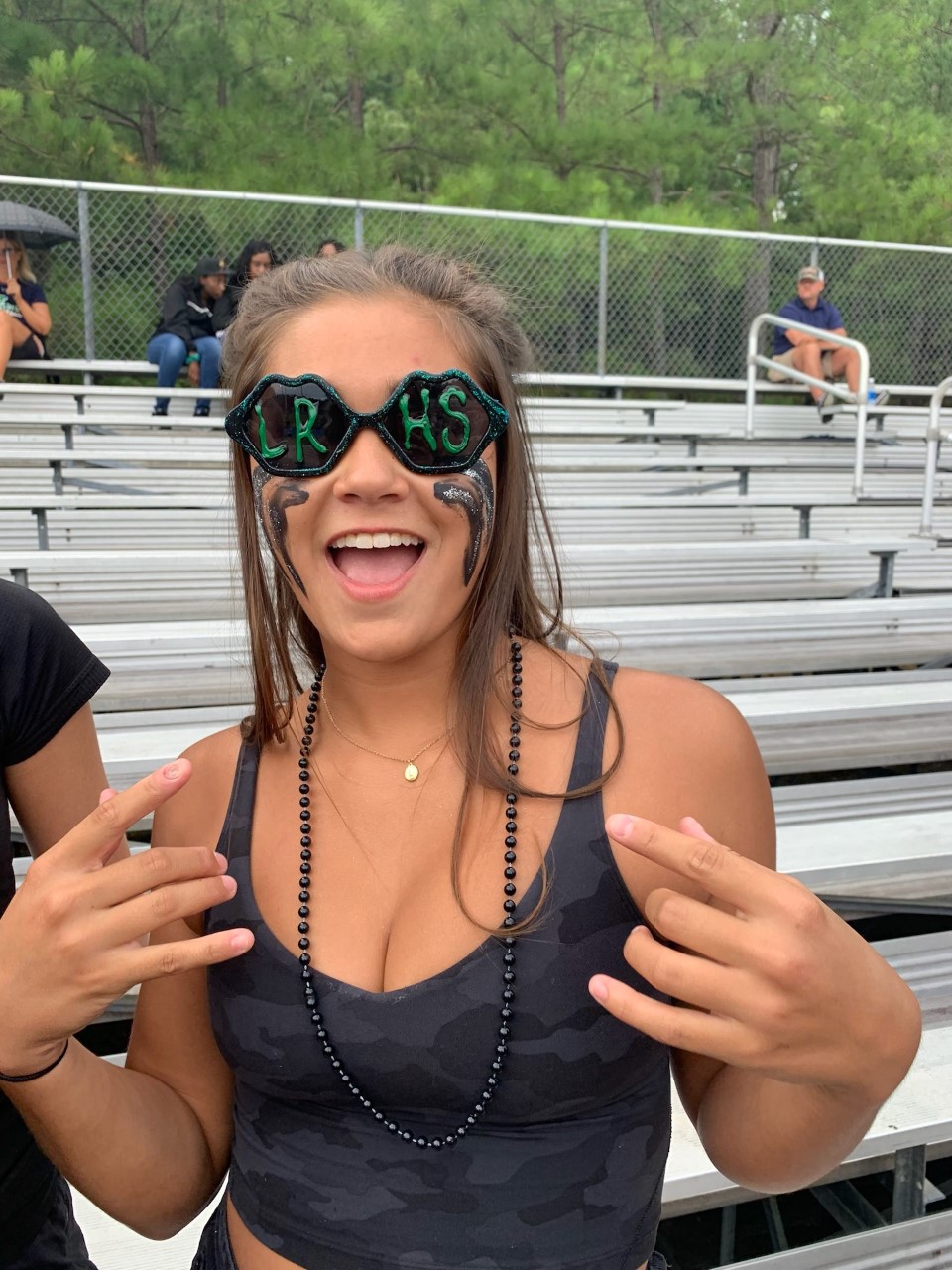 Hi! I'm Alexis Mast, but I answer to Lex as well. I'm a year round and high school swimmer whose been in Newspaper class since sophomore year. I write about anything, everything, and trending Leesville news.