The field is set. On November 3, 2020, voters will decide whether to give Donald Trump four more years, or oust Trump in exchange for Joe Biden. With the two competitors decided, we can begin to take a glimpse at how election night may play out. 
Democrats will be focusing on making gains in a few areas: the South, Southwest, and Midwest. People generally see the South as ruby red but Biden is hoping to flip states like North Carolina, Georgia, and Florida — states that went for Trump in 2016 but have shown to be swingy. Trump is hoping to keep all of those states while also flipping the southern state of Virginia. 2018 has given Democrats hope of flipping Southwestern states like Texas, which very narrowly re-elected a Republican senator, and Arizona, where a Democrat actually won the open senate seat there, flipping it from red to blue. 
2016 in the Midwest was a horror show for Democrats. Trump flipped Wisconsin, Michigan, and Pennsylvania, three states that had previously voted for Obama. Biden is hoping to win back those three states, without all three, winning becomes increasingly difficult for both sides. Trump is aiming to flip the state of Minnesota, a state that Hillary Clinton narrowly won in 2016, while defending the three aforementioned Midwestern states.
As of now, Biden's most likely flip looks like it's going to be Michigan. Biden has an averaged lead of 4.8 points over Trump in the last five polls done of the state, dated from March 17 to April 8. Democrats also made massive gains in Michigan in 2018, flipping two house seats, the Governor's office, the Attorney General's office, the Secretary of State office, and several state legislative seats.
Another state that Biden seems to be doing well in is Arizona. Biden has an averaged lead of 4.4 points over Trump in the last five polls done of the state, dating from March 3 to April 8. While not as many as Michigan, Democrats made gains here as well. Democratic Congresswoman Kyrsten Sinema became Senator Sinema after flipping the seat, the Secretary of State office also flipped to Democrats.
A tougher state for Biden to flip will be North Carolina. Biden has an average lead of 0.6 in the last five polls done in North Carolina, dated February 23 to April 15. This means that the state is up in the air for who it might swing towards. North Carolina is a tough state to pin down as it has a mixture of rural and exurban white, Republican voters, rural black voters, and lots of cities such as Charlotte, Raleigh, and Greensboro that have deep blue innards but swingy suburbs. Democrats made improvements in 2018 by breaking both Republican supermajorities in the state legislature, but not much else.
Many say that Biden being born in Scranton, Pennsylvania will help him win it back from Trump, but is that true? It's hard to say. There hasn't been many reputable polls out from the state since February. Biden has an average lead of 2.25 points over Trump in the last four polls done of the state; however they date from February 6 to March 21. Not having recent polls makes it difficult to gauge if the older ones are reputable. 
Wisconsin is proving to be a very tough state to predict. Hillary Clinton lost Wisconsin by very slim margins in 2016, doing poorly in the ancestral Democratic areas and suburbs. However elected a Democratic governor and re-elected a Democratic senator in 2018. Biden has an average lead of one point over Trump in the last four polls done of the state, meaning the race to win Wisconsin is virtually tied between the two. Wisconsin is important because even if Biden flips Michigan and Pennsylvania back, Trump still narrowly wins the electoral college if he retains Wisconsin. 
Then there's Florida, the state that keeps politicos on the edge of their seats all night. Infamous for it's close election, Florida is unlikely to stop being a tossup. Biden has an average lead of .75 points over Trump in the last four polls done of the state, dated March 7 to April 4. This, like Wisconsin, is a tie between Trump and Biden. Florida is a state with a high minority population that tends to vote Democratic on the presidential level that's matched by a big conservative white voting block. 
An advantage that Joe Biden has that we didn't see before the primary is a strength with white working class voters. Hillary Clinton lost these voters by wide margins in 2016, in both the primary and general elections. "In other places, where there are lots of white working class areas, like my home state of Ohio, this is a net negative for Democrats. There are some suburban areas of Ohio around Columbus, Cincinnati, and Cleveland that are moving towards Democrats, but they are getting overwhelmed by rural and heavily white working class areas that are moving to the right." said Jacob Smith, a political scientist who teaches in the Thompson Writing Program at Duke University, when asked about shifts in voter patterns. However, we've seen a shift in this primary. In the 2016 Michigan Democratic primary, Bernie Sanders barely lost Macomb County to Hillary Clinton. Many know Macomb County for its overwhelming number of white working class voters, many of whom work in the auto industry. In the 2020 Michigan Democratic primary, Sanders lost Macomb County to Joe Biden by sixteen points. If Joe Biden can win back these types of voters, he'll make huge gains in states like Michigan, Ohio, and Pennsylvania. 
Overall, while it seems as though Biden has a slight edge over Trump, we'll have to wait till closer towards the election to make definitive predictions. This election will likely have major ripple effects, deciding which side will control the supreme court over the next few decades, which party controls the Senate, and who is drawing the lines in certain states. Both Republicans and Democrats will be spending loads of money and contesting races up and down the ballot, it'll be a nail biting election night that's for sure.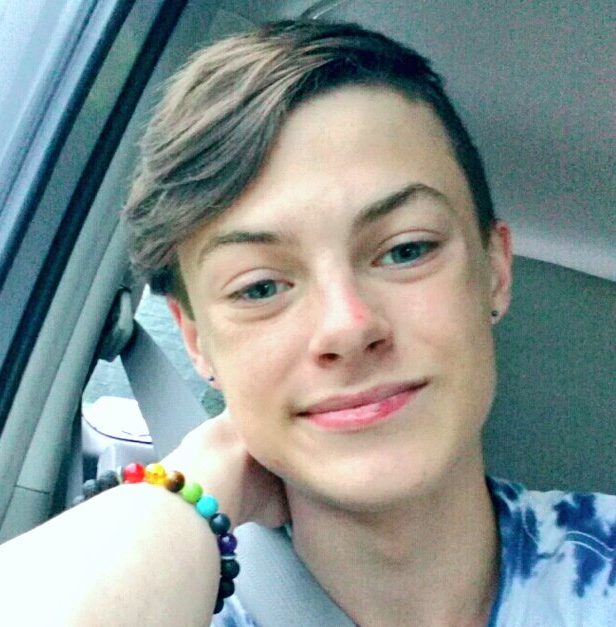 Hi! My name is Jacob Smith and I am a staff writer for The Mycenaean. I am also a political activist and volunteer.