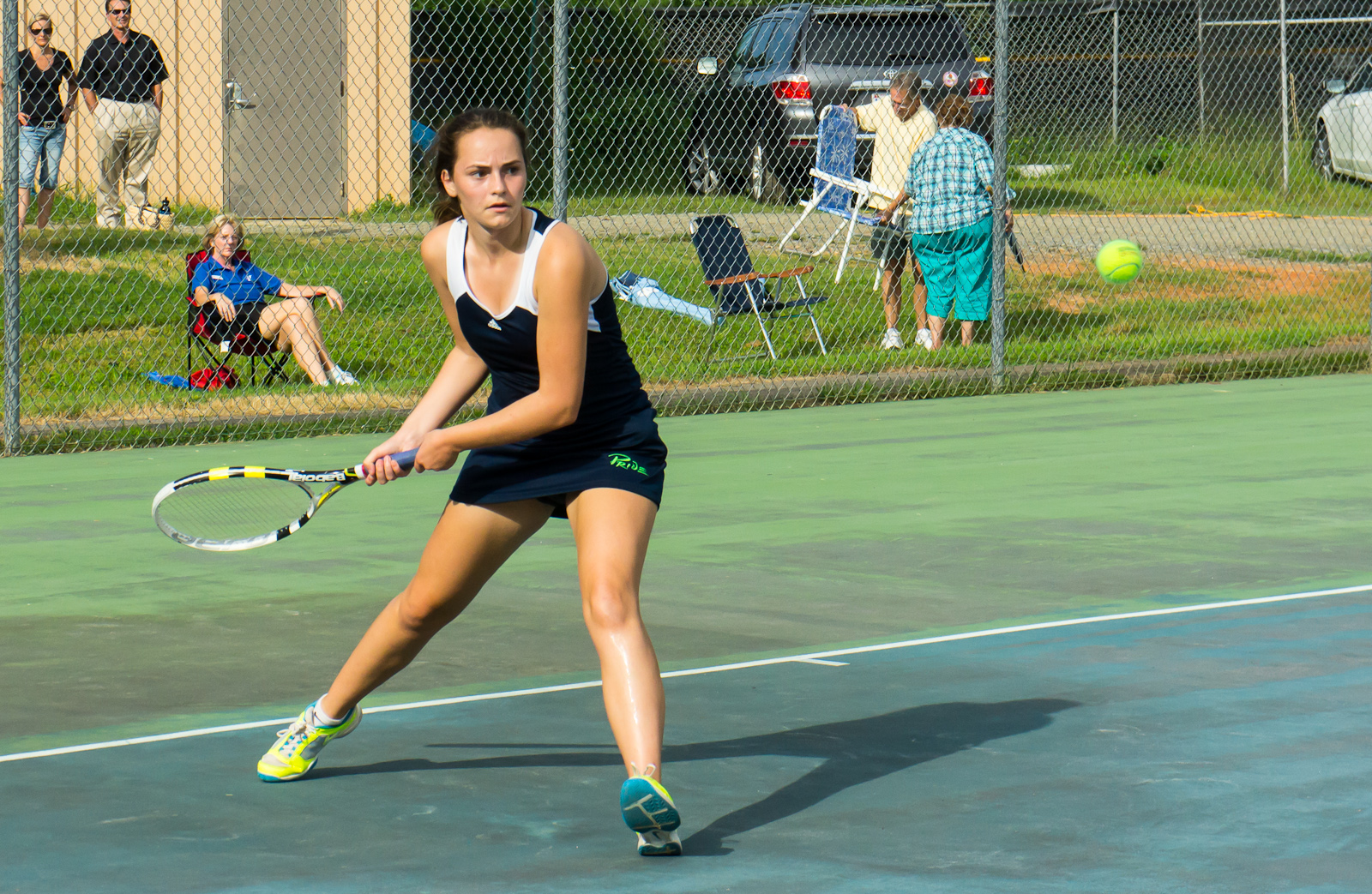 On August 28, the Lady Pride tennis team defeated Heritage, 9-0.
The possible threat of oncoming rain did not stop the girls as they protected their leesville courts. The girls did not give up and played their hardest until achieving victory.
"We want to continue to learn and improve as a team obviously. It would be nice to go back and beat the teams that previously beat us by 1 or 2 points,"  said Emily Patton, a senior player for Lady Pride. "Our whole team has gotten a lot better this year from top to bottom. We need to work on being more consistent against other teams. We need to be mentally strong."
The Lady Pride tennis team works together very well and gets into "game mode" whenever they need to. All the girls support each other, no matter if it is a win or a loss.
"It's a lot of fun and work but a lot of responsibility at the same time," said Maddy Heffron, a sophomore on the team.
Heffron said her future plans for tennis are to play throughout her senior year and try out for college. Her teammate, Jessica Hackman, a junior, has similar goals.
"Being on a team, helping your teammates out, and really representing yourself. I plan to play in college and potentially professionally," said Hackman
If they ever need a person to help them perfect their form, or just someone to talk to, their coach Molly Harnden (featured on page 43) a local fourth grade teacher at Brier Creek Elementary School, will be there for them.